Cupid's Picks for Restaurants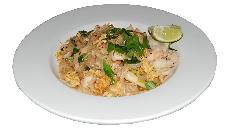 As Valentine's Day quickly approaches, students and faculty across campus are searching for a romantic spot to take their special someone to celebrate.
Though it's always nice to stop in one of your favorite spots for dinner, why not share a new culinary experience with the one you love? If you're having trouble planning your evening, here are some restaurants in town that are perfect spots to celebrate the holiday.
Bali Hai
For a gorgeous view over the San Diego Bay of downtown San Diego, dine in Shelter Island at The Bali Hai. Located at 2230 Shelter Island Dr., this classic Polynesian restaurant and San Diego fixture has recently revamped everything from their interior design to their menu, yet has maintained excellent food quality.
Start with the Hawaiian Ahi Poke – served with avocado, nori cracker, and taro chips ($12); Li Hing Mui Calamari – served with cilantro, pickled vegetables, and a passion fruit dipping sauce ($9); the Crispy Vegetarian Spring Rolls – served with fresh herbs and kaffir lime plum sauce ($8); or the Fuji Apple Endive Salad ($8).
For dinner, the Shrimp & Lobster Pad Thai ($21), "Kalua" Pork Tenderloin ($18), and The Green Plate – a vegetarian option of tofu with lotus root, sesame rice, and a tomato edamame salad ($16) all make excellent meal choices. Don't forget to have one of their signature cocktails, The World Famous Bali Hai Mai Tai ($7.95), but one might be all you need because they pack quite a kick!
JRDN
Pacific Beach is home to the posh and shamefully delicious JRDN, located at 723 Felspar St. JRDN features amazing drink and dessert menus which make it a go-to spot for any occasion.
Some scrumptious entrée items include Seared Scallops – served with sweet corn risotto and lobster nage ($28); Homegrown Imperial Valley Skirt Steak – 10 oz. of beef cooked to order and served with a choice of sides ($29); and the Mediterranean Sea Bass – served with sea beans, baby squash, fingerling potatoes, and lemongrass ($26).
The best part about dining at JRDN is the beautiful ocean view and the ability to take your date for a walk on the beach post-meal. For reservations call 858-270-JRDN(5736).
Inn at the Park
Looking for a little live entertainment? The Inn at the Park, located at 3167 5th Ave., will feature entertainment, dancing, and a delectable 4-course menu.
At $44.95 per person, you'll enjoy an oyster and caviar amuse bouche, 2nd course choices between the Lobster Bisque or an Organic Butter Lettuce Wrap, and entrée choices between the Pan Roasted Monkfish Medallions and the Pan Roasted Filet Mignon.
Make sure that you save room for the evening's specialty dessert, the Chocolate "Menage A Trois" – a dessert featuring molten chocolate banana cake, milk chocolate-raspberry pot de cr