Get out of your kitchen and into theirs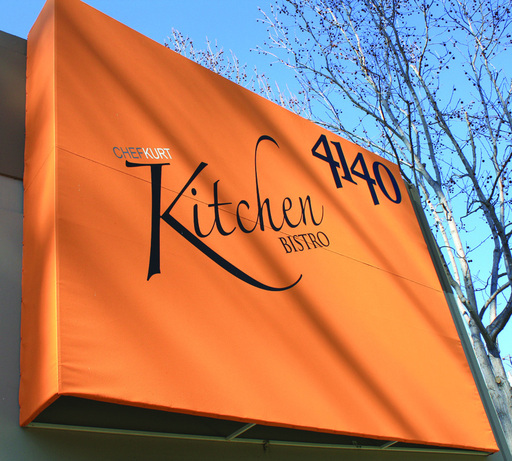 The Kitchen Bistro 4140, with its quality organic meals and fresh produce, features an affordable yet stylish menu chock full of delicious delights that will lure you back time after time, located at 4140 Morena Blvd.
Many of the vegetables used in service at The Kitchen Bistro come fresh from the organic chef's garden out back – the only way to get more locally grown than that is if they grew vegetables on the stovetop. Though their creative and delicious food will seduce your tongue, it is the friendly atmosphere and excellent caliber of service that will have you hooked.
Once inside of The Kitchen, customers are washed over with waves of pleasure. Enticing scents, amazing classic rock jams streaming across the speakers, and a simplistic yet charming interior design await you once inside their doors. The austere and visually clean interior of the restaurant allows customers to dine in a Zen-like habitat, without the distractions of flashy lights or the famed wall-décor of generic dining venues.
For breakfast, try the poached eggs served with wild mushrooms, sage-truffle beurre blanc, applewood smoked bacon, and home-fried potatoes ($11); the Atlantic smoked salmon Benedict served with a lemon-dill hollandaise sauce, home-fried potatoes, and an English muffin ($12); or the bistro omelet served with feta cheese, roasted bell peppers, heirloom tomatoes, yellow onion, and home-fried potatoes ($10).
If you're looking for something a little lighter to start your day, the bowl of house-made granola with dark chocolate chunks, seasonal berries, and milk ($7) and the Greek yogurt served with bing cherry-chocolate granola and lavender honey ($7) are both good choices that will fill you up without weighing you down.
Also stop by for lunch or an early dinner to try their grilled hanger steak sandwich with roasted onions, tomatoes, and avocado cr