Local Habit creates addictive food subculture
Organic food is always a great asset for a trendsetting restaurant, but when paired with craft beers, the gravitational pull for foodies shifts from the center of the earth to pulling them into Local Habit, located in Hillcrest at 3827 Fifth Ave.
Beer bottle lamps hang from the ceiling and the wood walls pair nicely with photographs of farms. Local Habit uses fresh, local ingredients and features gluten-free, vegetarian and vegan options that are clearly marked on the menu.
The best strategy to dining at Local Habit is to grab a friend and share a mix of their menu from the small plates and sides to the pizzas and desserts.
To start off, snack on the roasted Brussels sprouts, one of many side options. The sprouts are dressed with a house mustard sauce that gives a kick of flavor to the notoriously underappreciated mini cabbages.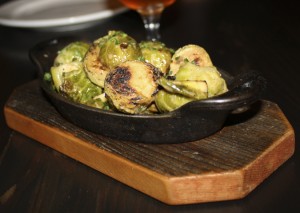 Gouda mac and cheese has a thick and creamy sauce with a crunchy breadcrumb topping that is not overdone. The small portion size makes it a great way to indulge in your childhood favorite while leaving room to explore more of the menu.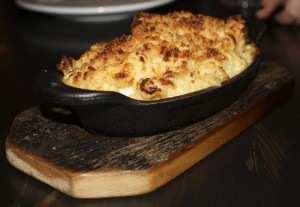 The pumpkin frittos with smoky chipotle crème fraiche dipping sauce are perfectly fried slices of heaven. This sophisticated small plate is like the older sister to a serving of onion rings, except you'll still have fresh enough breath to make out with your date after dinner.
Pizza crust options at Local Habit include the classic white Neapolitan-style, gluten-free and whole wheat, which is the perfect airy and crisp canvas for the flavors of the menu to be painted on.
One of the Local Habit's signature pizzas is a simple pie topped with caramelized onion, garlic olive oil, tomato, basil and chevre. Without being bogged down by a heap of mozzarella the flavors of this dish are able to simply flow from one to another.
Bacon chocolate cookies are not only a sinful delight, but instead of being reheated from the morning's batch, they are baked to order so they come out hot from the oven.
The star of the dessert menu is the brownie drizzled with raw coconut caramel that is both vegan and gluten-free. This little super nova of flavor puts competing gluten-free desserts to shame: instead of being dry and flavorless it is moist and decadently rich.
After a meal and drinks at this new spot, Local Habit will be one addiction you won't want to kick.