What is love? A review of Mac Miller's album The Divine Feminine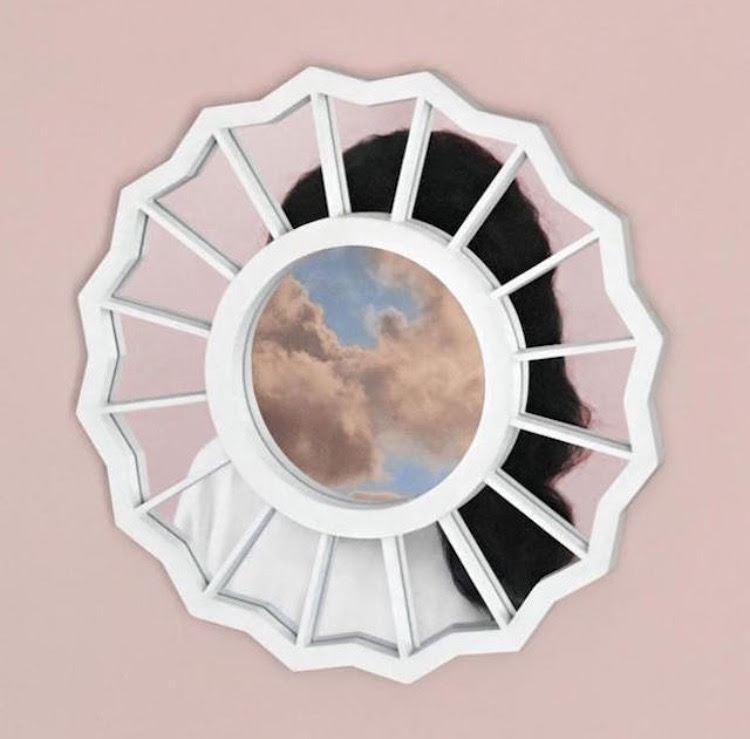 Alexis Camel, Sports Editor
October 4, 2016
The Divine Feminine is the latest release from Pittsburgh rapper Mac Miller and though it is his most experimental and risky project he has put together, it may just be his best yet.
After battling with addiction for quite a while, Miller's newfound sobriety along with his seemingly budding relationship with singer Ariana Grande have helped the 24 year-old rapper get a new lease on life and it shows on this new project.
Stemming only 10 tracks, two of those being over seven minutes long, the album is just under an hour in length and Miller uses every second of those 52 minutes to make it enjoyable.
The album kicks off with harmonizing and a beautifully executed announcement of the project, giving listeners a cinematic feel that shows the album is put together very well. Stepping to the mic and finding his rhythm, Miller starts off with saying, "Love, love, love, love, love, love, love (sex)." Though very subtle it gives a true preview of just what this album is about, love and all of its different aspects, including sex.
"Congratulations" is the opening track and it serves as a dedication to a woman with whom Miller's relationship has since fallen out, due to his own faults. These include his slight obsession over physical intimacy with her as well as her fear of commitment with the artist.
The intro's beat makes it the perfect song to start the morning off with while possibly making, "Eggs with the kale" and reflecting on past relationships and their effect on oneself.
Going in a different direction, 'Dang!' featuring rising artist Anderson.Paak has a funkadelic-like melody that would make any auntie grab her sister and start two-stepping in the backyard at a family cookout. Looking past the wondrous rhythm, Miller and Paak are both going all in with their attempt to keep the women they are romantically involved with from leaving them again after yet making another mistake. Miller's plea to keep his woman from leaving continues on "Stay," a track where he says he only wants her to stay for, "just a little while," but then goes on to try to persuade her to not only stay in the same physical location as Miller, but as his partner.
The physical aspect of love is no foreign language to Miller and he proves that on the fourth track 'Skin', where he pays respect to a woman's sexuality and her right to do as she pleases. Describing his physical desires, he makes it clear that the connection between the two is not only physical when he sings, "opened up your legs and go straight for your heart."
The latter part of the album is as beautiful as the first half. "Cinderella" featuring Ty Dolla $ign, is filled with vocals from the two as Miller deems this woman his Cinderella and that he'll never find another woman better. "Planet God Damn" with Njomza is one of, if not, the best track off this album. The beautifully constructed track featuring Miller's vocals are top-notch , but this track proves that his lyrically ability and undeniable flow make him one of the best rappers in the game. The three-minute tracks delve into the role of honesty and open communication in a relationship, making it clear that no matter what honesty has no substitute.
"Soulmate'", "We", and "My Favorite Part", are all love songs that show that Miller has no better feeling than when his partner is by his side, physically, mentally and emotionally.
Closing out the album is another head-bobbing track that focuses on God, the universe, and love and its sensual side. Kendrick Lamar's feature adds passion into the last track that has Miller show his lyrical and vocal abilities that are better than they have ever been. This track dives into the personal aspect of love and how loving oneself is the only way to experience true happiness. The latter part of the track has Miller's grandmother detailing the story of how she and her husband met, resembling something like that of The Notebook.
The Divine Feminine is one of the best albums of the year and Miller's experimentation has tremendous results. A clear sound, quality production, great vocals, and Miller's unparalleled lyricism make for a great project to close out the summer days and enter "cuffing season".