24-hour San Diego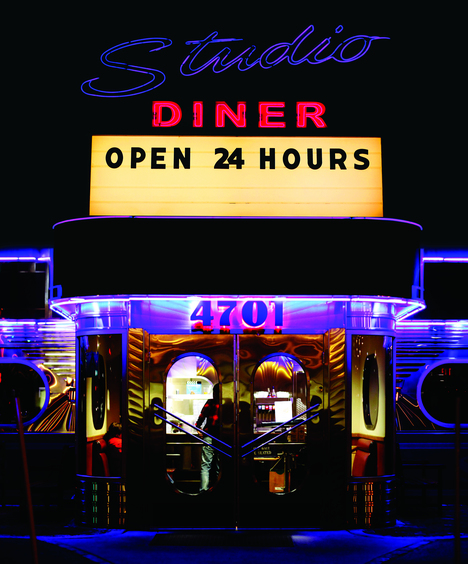 Hang on for a minute...we're trying to find some more stories you might like.
San Diego is a fun city. Between the beaches, the general lack of real weather, and the bars it's an easy city to have a good time in. However, eventually the sun sets, the night gets cold, and the bars close. For those who fancy themselves true night owls but want somewhere a bit nicer than Denny's or a 7-11, here are some places to enjoy the late hours.
Brian's 24: Starting things off on a classy note, Brian's 24 is a restaurant, bar, and grill with an urban dining motif located at 828 6th Ave in the Gaslamp Quarter.. Featuring robust around the clock breakfast and lunch menus as well as a dinner menu suitable for nice dates, there is no shortage of options. The quality of every meal from the biscuits and gravy to the steaks is phenomenal, however, the quality comes at a price, while not outrageous night owl's on a budget may not want to make a habit of eating here every night.
Broadway Pizza: If you ever start to get hungry running from shadow characters in down town San Diego late at night jog to 1008 Broadway and you'll find the pizzeria open for business. Warm and inviting with numerous tables and a large screen T.V., it becomes apparent fast why the restaurant has been around San Diego for more than a decade. The prices are a bit higher than chains like Dominoes or Papa Johns, but nothing outrageous and the quality of both the food and the experience will more than make up for the price. As a bonus they also make good sandwiches!
Lestat's Coffee Shop: Found at 3343 Adams Avenue Lestat's is a gem of North park, there really is no other way to put it. Dating back to a time before being goth was trendy, the coffee shop boasts a wide selection of beverages and a truly unique atmosphere. A plethora of indoor and out door seating is available but at times even that is not enough as many college students working on late night assignments favor the shop. Patrons who arrive early enough may get to catch a free show at the neighboring Lestat's West.
Studio Diner: Ever been to a diner? Not like Dennys but an honest to goodness real diner where when they say food comes with gravy they mean it's swimming in its own Olympic pool of gravy? If not then you should swing by the Studio Diner. Located at 4701 Ruffin Road, the diner features comfy booths, a friendly forties styled atmosphere, and a menu that boasts everything from eggs, to steaks, to sandwiches like the classic Reuben. Prices are cheap especially for the portions and quality of the food being served so don't be afraid to make a habit of the diner, just be wary, if you're a weight watcher then the carb heavy menu may not be for you, then again, if you're a weight watcher you probably shouldn't be going out for food in the late hours of the night anyways.