Applicant Denied: Transfer Center has alternatives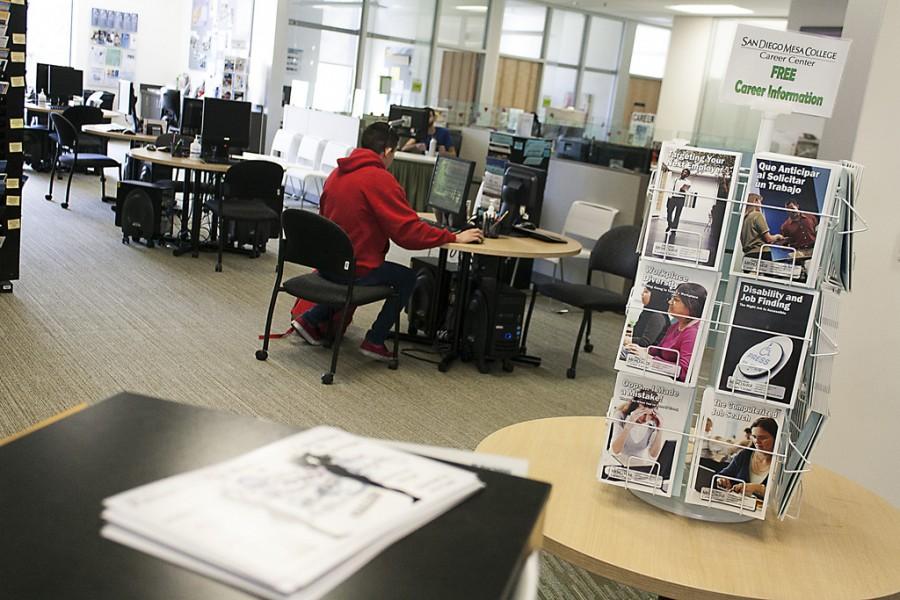 San Diego Mesa College is known for being "the transfer college" due to its constant efforts to provide students with information, one-on-one support, tools, and workshops. Nonetheless, not all students immediately gain admittance into their top choice university. For those students, the Transfer Center offers an "Appealing an Admission Decision" workshop, which outlines the steps one can take to increase their chance of acceptance.
"The biggest piece that most students don't know is that the appeal process is a completely separate admissions route," says Leroy Johnson, counselor and Transfer Center coordinator at Mesa College.
What many students are not aware of is that often times students who have been denied access are competing with numbers that didn't work in their favor initially, but may be more favorable after appealing.
"Universities soon find out that the number of people they gave acceptance to don't want to attend, so now they have open spots. In turn, you move up in the queue and folks who file an appeal are able to be reviewed again," explains Johnson.
According to Johnson, a student who appeals an admission denial is likely to have a 40 percent higher chance of admittance. This number is flexible and unique to each university. The "Appealing an Admission Decision" workshop takes you through the steps for each school's appeal process.
"The first thing I would do is carefully read all the denial information in the letter. You need to know why you were denied. Typically, what happens in two-thirds of the cases is that there was some clerical error or a mistake on the application. Contact the university admissions office and find out exactly why you were denied," Johnson recommends.
The Transfer Center has resources that will help any student looking to transfer after a denial. Another option is to stop by the Transfer Options Fair on May 8th where 18 private schools will be available on campus to talk to about the option of applying for the fall of 2014.
Mesa College President Pamela T. Luster has referred to the events organized by the Mesa College Transfer Center as "one of the best assets Mesa College has to offer." In the spring semester alone, the Transfer Center provides over 100 workshops and events. For all students, whether accepted or denied, the Transfer Center supports students in identifying their goals to help them transfer and move ahead towards earning their degrees.
About the Writer
Karina Alvarez- Calderon, Staff writer
I am a San Diego native who has a strong passion for traveling and exploring, soccer, summer, and blogging. I am currently finishing up my 4th semester...