Rodent infestation at San Diego Mesa College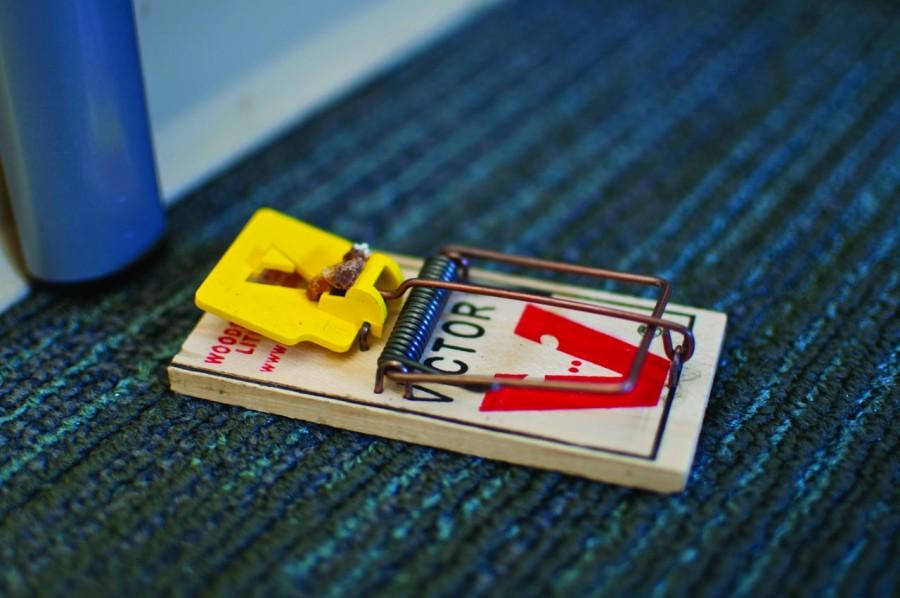 A group of San Diego Mesa College professors are displeased towards an ongoing rodent infestation within the Social and Behavioral Sciences (S.B.) building after reporting the matter during the fall 2014 semester.
The infestation of mice within the S.B. building has heavily affected the office spaces held by Professors Elizabeth Hueneberg, Terry Kohlenberg, and Katie Holton. Vice President of Administrative Services, Rachelle Agatha confirmed that initial request for help was received during November of 2014 and assured that facilities and college staff have been coordinating their efforts continually since then. "Mesa is bordered on three sides by Tecolote Canyon and the critters who live there, as well as wildlife who live on our campus. We are also in the middle of huge construction projects, which escalates the rodent problem as the animals are displaced from their dwellings and set out forging for food and new nests to build," said Agatha. "We are taking steps to relieve the problem in the quickest, safest, — and when possible – the most humane way possible."
However, these professors were displeased that their offices weren't provided with any pest control until the early February of 2015. According to Professor Hueneberg, she has repeatedly found mouse droppings on her desk and inside her drawers throughout the last couple of weeks; highlighting the ineffectiveness of the mice traps. Professor Holton attests to witnessing a mouse run into Hueneberg's office as well as seeing a mouse roaming outside from her office window on March 10th. Both Hueneberg and Kohlenberg expressed their disliking towards the traps for being, "nothing sophisticated or humane;" preferring traps that would only encage the mice so that they may be released as opposed to killing them.
Increased responsibilities and workloads by facilities staff due to the build-out of the campus may have attributed to the prolonged pest control for those professors' offices. "Pest control is an ongoing effort and we will continue to work on the problem until it is solved," Agatha said. Regardless, however, this isn't a problem that can be solved overnight but efforts will continue to be put forth by the District's facilities division in order to end the issue.