Fourth Annual Gracia Molina de Pick Feminist Lecture Series showcases the resiliency of women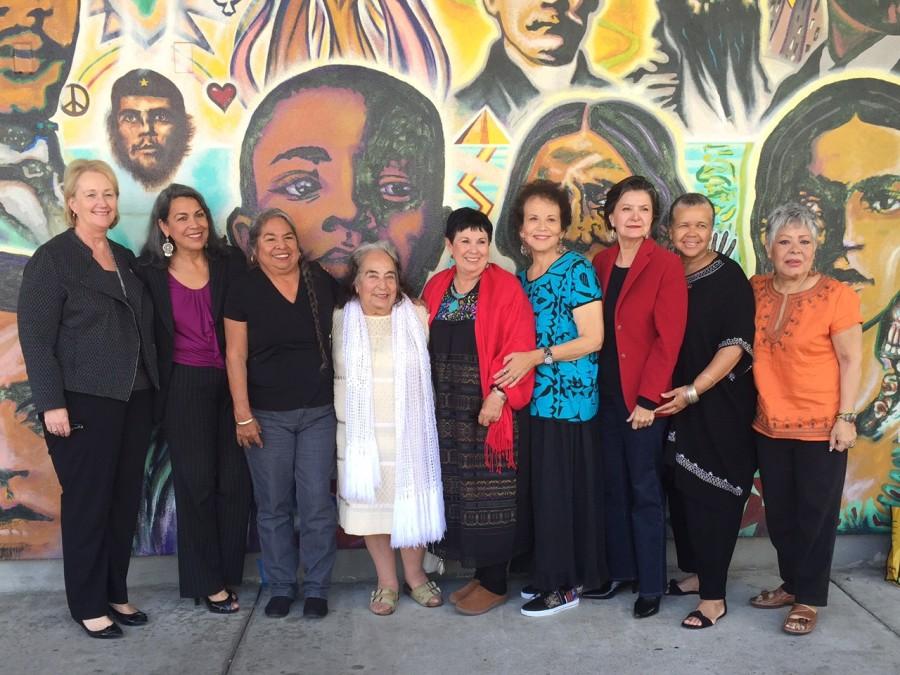 In honor of Women's History Month, there will be various events going on at Mesa College. The events are diverse and include lectures, Drama performances, and Art Gallery Exhibits. While each event is different, each event aims to showcase the experiences and contributions of women.
A recent event that occurred at Mesa College was "1968 & the Making of a Chicana/o or a Chicana/o Feminist, and Does It Apply Today?" which is part of the Fourth Annual Gracia Molina de Pick Feminist Lecture Series. For those who are not familiar with Gracia Molina de Pick, she helped founded the Mesa College Chicana/o Studies Department in 1970. She also gifted $80,000 to Mesa College for the creation of an endowment supporting the Mesa College Chicana/o Studies Department.
The discussion panel featured Queta Chavez, Sonia Lopez, Maria Garcia, Gloria Serrano Medina, and Rosa Olga Navarro. Chavez and Lopez were both 1st Cohort EOP Students at SDSU from '68 to '69. Garcia was a 2nd Cohort EOP Student. Medina attended City College and Navarro attended SDSU.
Opening the lecture was Cesar Lopez, the chairman of the Chicana/o Studies Department. Professor Victoria Chavez also spoke briefly and mentioned the representation of individuals in history courses. Professor Chavez said "Often overlooked in these history classes are the oppressed…what we often have overlooked are our contributions." For the most part, minority groups are left out of the history books despite their importance.
The panelists' shared their experiences with pursuing their education. Maria Garcia spoke of an experience in which a male principal unzipped her dress while they were alone. The obstacles faced by these women during this time did not deter their goals. Queta Chavez said "I learned to demand a better education for our people," which is a message that was repeated throughout their discussion. Not only was education important, but bringing attention to sexism, racism, and other "isms" was heavily discussed.
On the subjects of sexism and racism, it was unanimous that individuals are still facing discrimination today. When asked by the moderator, Olivia Puentes-Reynolds, if racism and sexism still exists today, Queta Chavez responded with "It still exists. Then it was thrown in our face…now it's hidden." Because discrimination is more sophisticated today, political consciousness and critical thinking are important.
The ability to think critically is needed in today's society because individuals should be questioning what goes on around them. Sonia Lopez said "A feminist is the woman who has empowered herself," which comes when one decides to educate themselves on certain issues.
For those interested in taking a history class with a Chicano perspective, Professor Victoria Chavez is offering an eight-week course beginning on the 23rd of this month.
About the Writer
Joyce Melendez, Staff Writer
Hello, my name is Joyce Melendez. This is my second year as a Staff Writer for The Mesa Press. I am a sophomore at Mesa College and I am majoring in journalism....