Formerly Incarcerated Students Seek Support for their New Club
Re-start Scholars is a new student club at San Diego Mesa College that initiated this fall semester. The club derived from Project Re-start, an on-campus program for students that were formerly incarcerated. The new club is meant to be a resource for students who have been impacted by the justice system or those who have had a form of incarceration.
The club is held together by a constitution constructed and enforced by students to help keep the club accountable and sustained.  There is a total of five officers assigned to the club with open positions available. Some of the positions that are presently active in the club are President, Vice President, Secretary, and Public Relations.
John Downey, a student at Mesa and the clubs current President, said the primary focus for the club is to help students' that have been formerly incarcerated and are just attending school, to find resources that are at times, hard to obtain because of the new accustoms." This is a safe zone, and no one will be outed, you can come and talk about what you need" Downey said.
Downey wants the club to be fully active where students can come to find a sense of community, along with future funding for books for some of the students who are in need.  Current club members are currently focusing on trying to seek help for scholarships and additional future resources such as; programs for computer skills to help those that are just coming out of jail and are trying to adjust to their new lifestyle.  
Monica Lopez, the secretary of the club and a current student at Mesa, is studying to obtain her Associate in Sociology. Lopez said, "I want to figure out the main problem against society so I can help make a difference." Her position within the club is to help new club members settle in on campus.
Lopez also advocates helping to get rid of the shame that some of the students who have been formerly incarcerated feel and welcomed as a part of society so they don't feel afraid to ask for help. "I was formerly incarcerated and I did not have (any) computer skills," she mentions, "and I still don't have as (many skills) as I (should)." She works along with the club's intention to bring new classes that will help implement skills and leadership for those looking to better their position and help kick-start their education.
The club not only helps provide resources but is also a place of comradery, where fellow students can come and feel like they have a sense of community.  "We have similarities, and we can relate to each other, it is not everywhere you go that we can find that," Lopez said. The program helps students to interact and support each other while getting acquainted with their new life. Lopez looks to transfer to Berkeley after she graduates with her Associates in Sociology.
Eduardo Bueno, a mentor of the club, is here on volunteer bases to help formerly incarcerated students unite and form a community within the school system. Bueno is a recent graduate from San Diego City College as a philosophy major who was a former club similar to the one like Restart Scholars.
Bueno has been through previous success with his club from City College and was asked to come to San Diego Mesa College to help start club Re-Start Scholars this Fall.  His aspirations are, "to get all community colleges in San Diego to have a program for formerly incarcerated students and link them together for a bigger support system" Bueno said. For potential club members, Bueno encourages students to come by the club at least once during a semester. Club meetings are held every Thursday from 3-5 p.m. in the Social and Behavioral Science building in room 212. Students are welcome to reach out through the club's e-mail restartscholars@gmail.com
About the Writer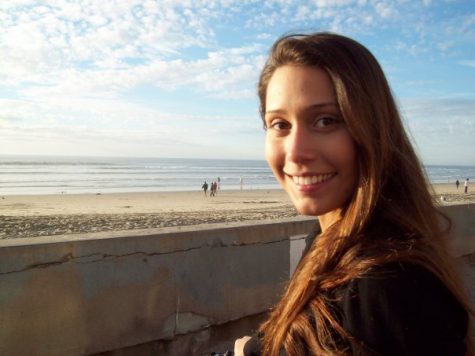 Kellie Summers, Staff Writer
Kellie Summers moved to San Diego from a small Texas town outside of Corpus Christi. She is a Muay Thai addict, mental health advocate, and has a strong...