"We are our stories" An evening of Filipino culture, language, and identity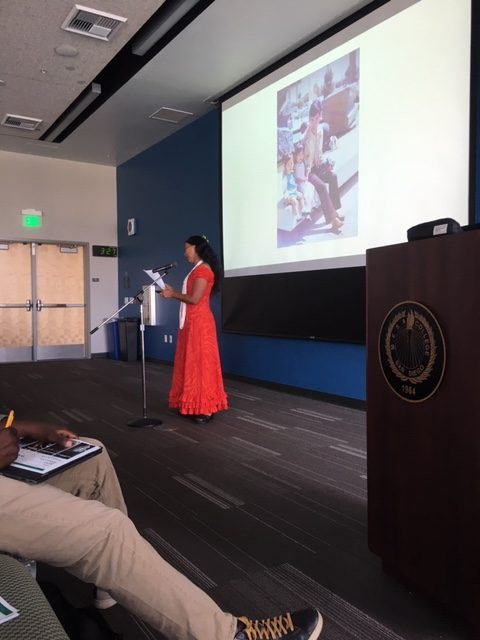 San Diego Mesa College students and locals gathered for the "Sariling Atin" event, honoring the Filipino American community. Local writers and authors contributed their writings to crowd members that attended the event. Guest Speakers included: San Diego Mesa College student Jescel Leeh Ocampo, Mesa College Alumnus Sherwin Ginez, Author Jason Magabo Perez and Ella DeCastro Baron.
The host for Sariling Atin was San Diego Mesa College professor Jennifer Derilo. Derilo said during her opening speech that, "storytelling is critical at this time, we have so many voices, communities, and histories that are being marginalized, suppressed, and erased. We need documentarians for these histories, allies for these communities, and then testimonials to preserve these voices… this is where Sariling Atin step in and why I wanted to bring these authors and performers to you today. Sariling Atin means, we are our stories wherever we go and when we intersect like this, then we can carry your stories too."
Jescel Leeh Ocampo, who is a current club member of the forensics team, was quoted in an overview read by Jennifer Derilo.  Ocampo stated, "my family and culture taught me the value of advocation. One day, I would like to use my degree and the skills I acquired at Mesa, to prevent society to further silencing individuals who will not be heard and to resolve the impact that this behavior has already caused." Ocampo performed a poem that was written by one of the guest speakers, Jason Perez called, "A letter to my nephew."
Poet Sherwin Ginez was highly noted by Derilo, "…On one hand his poetry is full of surprising figurative language and puns that are on point… his poems literally make me laugh out loud. On the other hand, his poetry really destroys me because the emotional resonate is so real" Derilo said.
Ginez graduated at Mesa College with a culinary Arts and Culinary Management major and has been performing poetry for the past nine years. He is also a recognized champion in San Diego City College Poetry Slam in 2013. His passion for poetry and knowledge for culinary arts gave emphasis in his writings that included different tones that made audiences both laugh or pause to allow the words to resonate with emotional appeal. Some of the poems included, "Sugar Plum," "Fried Rice," "Homeless" and "A letter from a French-press to a parking structure."
Ella DeCastro Baron was one of the last of the speakers to present her hand in language and identity. She is a published author to a few books such as; "Itchy", "Brown girl seeks employment," "Mamas and Papas" and "Sunshine Noir." Baron spoke of how her family came from the Philippines as well as the endeavors they went through to become American Citizens.  
Baron asked the audience, "if you had to choose one superpower, would you choose flight or the power of invisibility?" "Filipinos I propose, have both flight and invisibility, but they started like all hero journeys' as undeveloped and in our case, exploited by powers that be." Baron closed with a short performance in hula and prayer.
Jason Magabo Perez, notable author and poet, recognized for his books such as, "Phenomenology of Superhero" and "This is for the Mostless". Perez read a part in his book called the "Cough drop" as well as a poem called "Love letter to Mira Mesa". Some of his work can be purchased online or on his website http://www.jasonmagaboperez.com/.
About the Contributor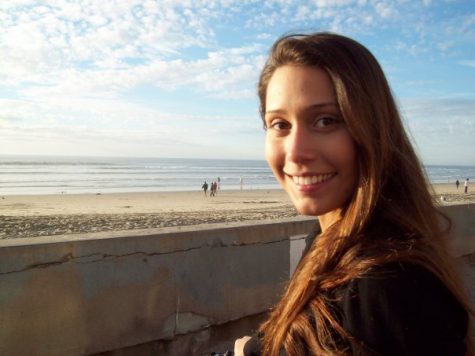 Kellie Summers, Staff Writer
Kellie Summers moved to San Diego from a small Texas town outside of Corpus Christi. She is a Muay Thai addict, mental health advocate, and has a strong...