You Stay Classy, But Also Civil, San Diego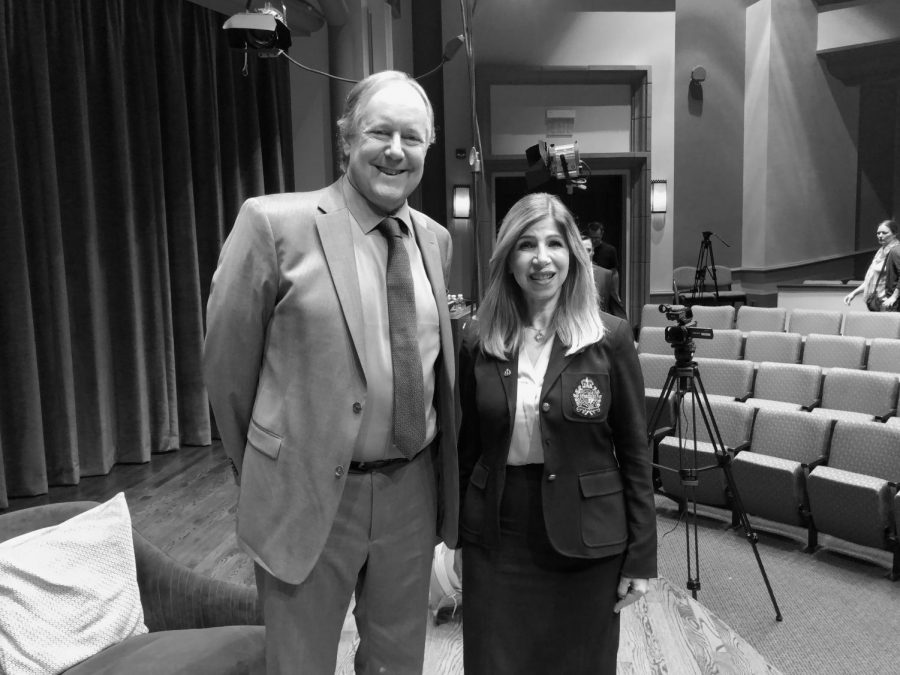 San Diego Community College District and University of San Diego's new show "Keep it Civil San Diego" aired its inaugural taping for online platforms on Sept. 9. The show aims to  promote the significance of civil, civic discussion, as well as to bring attention to the lack of it in modern times. The format is a recorded interview, hosted by Carl Luna, a professor of political science at Mesa College and University of San Diego.  The guests for the interviews comprise public officials of San Diego as well as "person-on-the-street segments".
 Luna wants to emphasize that this lack of civility yields incivility. This show discusses how contemporary civic issues have been formed due to this dilemma, as well as demonstrates how these civic issues can be discussed in a fashion that does not "silence dissent" nor excludes or marginalizes opposition. 
Not only is Carl Luna a professor of political science, but according to sandiego.edu, he holds a doctorate in political science and bachelor's degree in political science, history, and philosophy. He's a distinguished academic and is recognized as a "non-partisan political commentator", appearing on various news outlets as an analyst. He is the founding director of the Institute for Civil Civic Engagement and a co-chair of Restoring Respect, an initiative aiming to promote, what sandiego.edu states "greater civility in San Diego dialogue." Luna is sharing these values on a platform that he hopes to reach out to "tens of thousands of people" who are "students at both University of San Diego and San Diego Community College District, teachers, academics, administrators, but also reaching out to community leaders and thought leaders."
On Monday night, the audience were of mixed backgrounds. From current professors, middle school teachers, people interested in civic dialogue, college and high school students, most of which attended for extra class credit. But, they all came in the good faith of promoting and understanding civil, civic engagement. The guest appearing on the show that night was San Diego District Attorney Summer Stephan. sdcda.org has on record that Stephan has "served as a Deputy District Attorney in San Diego County for 28 years" and specializes in protection of those who are the most vulnerable, victims of sexual exploitation and human trafficking. Naturally, the topic of inaugural episode revolved around the trivialized recognition and reporting of criminal sexual abuse and human trafficking. 
This act of undervaluing can be understood if one is to consider what Stephan argues: "people have stereotypes of what (sexual abuse) looks like". Stephan stated that that stereotype is of uncommon occurrences, like "…some stranger jumping out of the bushes and kidnapping these kids…". She went on to discuss that sexual abuse is much more common than what the average San Diegan thinks. She stated "But everyday, you have kids being sold in hotel rooms across this county, kids being bought like a slice of pizza to strange men…". 
This main argument of undervaluing, led to the discussion of why this criminal action is continuously taking place without deterrence, as well as why it is so hard to stop. Stephan stated that "It wasn't till the year 2016 that the sexual exploitation of a child became a mandated reported crime…". And that "people were stuck on, that somehow this is a child's choice to sell their body for sex…". Adding on to Stephan's suggestion of carelessness towards the victims, it was also stated that sex trafficking is the second largest criminal industry, with it being "an $810 billion dollar industry". Sex trafficking has become a complex system of organized crime that is very difficult to tackle. 
The civility of civic dialogue primarily took place with the Q&A portion of the event. A question from one of the audience members read along the lines of how the education system can translate prevention methods of sexual abuse to students with out "scaring" them. Another asked how a high school student can actually contribute to combating potential sexual abuse. The answers to these questions headed towards the fact that the pursuit of these things solves issues that collectively, we find wrong. Stephan answers: "we have more slavery today than we ever have. I'm looking to you as your generation to come up with a reason why we cannot tolerate this, we cannot tolerate abuse and slavery."
Incivility in civic discussion seems to be an issue that has become prevalent in our lives as young adults, living in the 21st century. Something that can be understood to be a factor in this is the technological revolution, and our ability to selectively choose the media we want to absorb without challenges to our beliefs, creating what Luna describes as "us-versus-them communities". This reasoning is why this show and civil civic dialogue is so significant to us as students and educated individuals. Luna argues that "(civil discussion) is as important as reading, writing and arithmetic, you know, the three R's. Add to that a D, dialogue." We must be capable to participate in debate and listen to contrasting beliefs to avoid incivility and pursue the common good. Make sure to catch the next episode of "Keep It Civil San Diego" in October with the next guest being the San Diego City Attorney Mara Elliot.
About the Contributor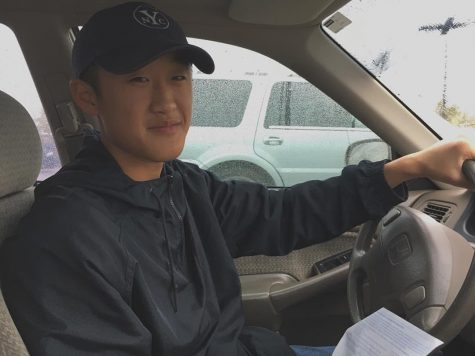 Justin Choi, Features Editor
Justin Choi is the Features Editor at the Mesa Press and a third-year student majoring in journalism at Mesa College. He's in the pursuit of knowledge...