Top 10 Coolest Places to Find Cheap Threads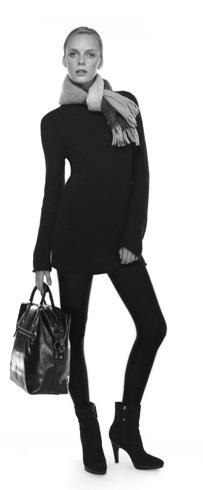 Lisa Smith
September 26, 2006
10 Jacques LeLong – 1141 Prospect St., La Jolla
Although a bit pricey, Jacques LeLong is a perfect fit when you have a fabulous evening planned with nothing to wear. Ladies, for under $100 you can walk out of this store with a new outfit, shoes and an accessory to match. Sorry, fellas – girls only.
9 Le Chauvinist Resale – 7709 Fay Ave., La Jolla
A little steeper than the others on the list, Le Chauvinist (translation: The Chauvinist) is a men's-only paradise. From furniture to hats, this store is masculine, fashionable and estrogen-free.
8 Mervyn's – 5505 Balboa Ave., Clairemont
Calling all surfers, skateboarders and beach bums alike! This store has more Dickies clearance items than you can shake a credit card at. Although Mervyn's is the underdog of discount department stores, it is a great place to find dirt-cheap beach gear. Surf's up!
7 Marshalls – Multiple locations
If you haven't visited this store yet, you're in for a big surprise. The deal with this store is that they buy the unsold merchandise from large department stores such as Macy's, Saks Fifth Avenue, and Bloomingdales. With a thorough rummage through these racks, be ready to find high-fashion brands such as Paper Denim Cloth, Antik Denim, BCBG, and Ben Sherman.
6 Target – Multiple locations
Yes, you heard me, I said Target. Although the embarrassment of being sighted with a cart full of clothing in Target equates with buying undies at a garage sale. Whether you're in a pinch or just have an extra 10 bucks to spend, Target has an array of cute, trendy tops and tees minus the sticker shock.
5 Buffalo Exchange – 1007 Garnet Ave., Pacific Beach
Come to sell or come to buy, this thrift store/pawn shop hybrid will buy your clothes and sell you more on the same visit. Forget dropping off bags of old clothing for no reward. Buffalo Exchange gives you cold hard cash for your old duds, but watch out – their buyers are known to be picky and very fashion savvy.
4 The Buff – 1061 Garnet Ave., Pacific Beach
This funky store has everything from vintage platforms to Victorian lace, and it's also a great resource for costume parties! If you want to add a little spice to your wardrobe, this is your place – conservatives need not apply.
3 Always Fabulous – 1217 Camino Del Mar, Del Mar
On first glance, one might believe this store to be any other second-hand shop. It's not until you pick up a dozen or so items that you start to understand the theme: Versace, Channel, Escada. do I have to continue? This store carries vintage and modern originals of haute-couture designers at 70 percent or more off the retail price.
2 The Closet – 4475 Mission Blvd. Ste B1, Pacific Beach
This thrift store is unlike any other. Cute club shirts and vintage corduroys are just some of the great finds you can pick up at this little gem in PB, but save this one for a rainy day.it takes awhile to do a proper search in this shop.
1 Fashion Sense – 4271 Genesee Ave., Clairemont
This store is like any good thrift store. ya gotta dig. With fun, colorful prints, great fitting jeans and some of the smallest price tags in town, this San Diego treasure is a sure thing every time.