When a "degenerate" industry sets an example Hollywood should follow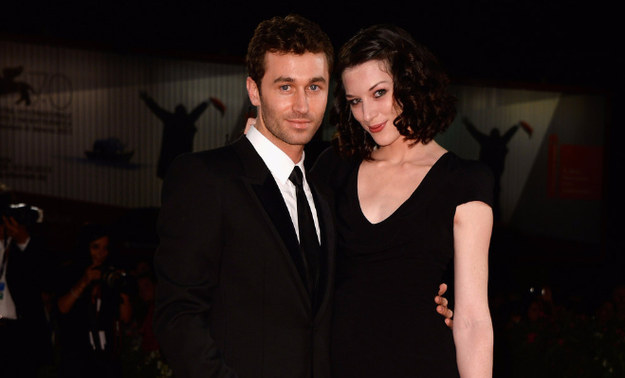 The adult film industry is a shunned business that may be profitable yet still remaining a social taboo. The term "adult film" itself may invoke a feeling of disgust in some who may believe that aside from catering to degenerate individuals, it objectifies women. However, what happens when this scandalous industry is setting an example in the entertainment world by refusing to victim blame their female performers?
The exemplary response the adult film industry is showcasing comes after the scandal starring the industry's so-called feminist golden boy, James Deen and the recent rape accusations against him. The news broke on Nov. 28, after Deen's ex-girlfriend and fellow adult film actress, Stoya, tweeted "That thing where you log in to the Internet for a second and see people idolizing the guy who raped you as a feminist. That thing sucks."
Stoya then proceeded to name Deen as her rapist and briefly described the assault in a second tweet. Soon after the actress posted the accusation, another adult film actress and ex-girlfriend of Deen's, Joanna Angel supported Stoya and created the hashtag #SolidarityForStoya. According to Buzzfeed there are now approximately six more actresses who have come out to share their traumatic experiences.
Deen has felt the wrath of the industry and has been immediately dropped from several projects, deals and major porn studios. The actor even lost his position as a columnist in the women's entertainment and lifestyle website The Frisky called "WWJDD" (What Would James Deen Do) where he would offer sex advice to women.
This rape scandal Deen is embroiled in has been drawing comparisons to the Bill Cosby accusations that finally caught people's attention nearly a year ago. Though these two men are accused of the same crime, they're both feeling the consequences at their own times.
The immediate response the adult film industry has had in light of these accusations is one that Hollywood can learn from. Women had been making accusations against Cosby for over three decades, which were finally taken into account after stand up comedian and actor Hannibal Buress called Cosby a rapist in one of his stand up routines.
Though Hollywood along with other institutions Cosby was associated with recently took action against the disgraced actor, it took several years for them to do something about it and for the once revered TV father figure to feel the heat as opposed to Deen.
Ignorant minds would argue that actors in the porn industry "intentionally" put themselves in harm's way, but there is a big, fat line between performance and reality that should never be crossed regardless of professional background.
Victims of sexual assault never "ask for it" and though the accuser may range from the sketchy looking man that lives down the street to the boy next door or the very image of a moral father figure, it is always very important to respect the story the victims tell whether one may believe them or not.
Though Deen and Cosby are both innocent until proven guilty, the actions the porn industry have taken to protect their actors and chose not to shun and victim blame the women as a whole, is one to applaud and encourage.
Beneath the glitz and glamour of Hollywood, lies a corroded structure of nepotism that guarantees immunity to those that are reigning high above. One thing for sure is that the supposedly smutty adult film industry shines brightly beneath the muck society and Hollywood has placed it in by not only defying the stereotype of objectifying women, but by also declaring war on victim blaming and atrocious acts like rape.