R.A.D. but not radical
Trigger Warning: Sexual Assault / Violence
Stacked on a table in the Mesa College Police Substation are a few dozen flyers for R.A.D. Systems, a very specific brand of self-defense class. R.A.D. — which stands for Rape Aggression Defense — declares itself a comprehensive 12-hour course that "begins with awareness, prevention, risk reduction, and avoidance." According to its flyers, R.A.D. classes progress to the basics of defense training with hands-on experience after honing in on these core tenets. The flyer encourages students and faculty alike to attend.
Seems like a pretty good deal, right? So what's the catch?
Well, you have to be a woman.
The Rape, Abuse, & Incest National Network, known as RAINN, calls itself the nation's largest anti-sexual violence organization. It gathers statistics about sexual violence primarily through the National Crime Victimization Survey, a study conducted annually by interviewing tens of thousands of Americans about reported and unreported incidents alike.
On its page for statistics on campus sexual violence, RAINN lists that 11.2% of all college students surveyed between 1995 and 2013 had experienced a physical form of sexual violence. Interestingly, college-age women who were not students were more likely to experience sexual violence than female students of the same age. College-age men, on the other hand, were more likely to be victims as students than not. "Male college-aged students (18-24)," the site says, "are 78% more likely than non-students of the same age to be a victim of rape or sexual assault."
Now, this doesn't erase the fact that, as RAINN's data shows, college-age women are still far more likely than men of the same age to experience sexual violence in general — especially on campuses. This article is not here to claim an egalitarian sameness between the social experiences of men and women; the statistics speak for themselves. This article is also not meant to debate whether it is fair to exclude men from a class in the interest of creating a safe space for women who are traumatized by or fearful of sexual violence perpetrated by men.
The separation is to promote " a learning environment where women can feel safe, supported, and with minimal exposure to vulnerabilities," according to R.A.D. instructor and Detective for the SDCCD Campus Police, Angie Kasinak. Detective Kasinak told the Mesa Press that it's "vital that participants be comfortable in their practice, which is best done through same sex pairings." What's more, she mentioned that a R.A.D. class for men had once been offered before across SDCCD campuses — but not enough people signed up to keep the class going.
What is unfortunate is the sad reality exposed by the continued existence of R.A.D. classes. R.A.D. is symptomatic of an environment where arming people with self-defense skills and knowledge is more accessible than introducing a curriculum teaching people to not rape. Information regarding same-gender violence, not to mention transmisogyny-based sexual violence, is also strikingly absent from RAINN's campus dataset. The gender restriction of the R.A.D. classes similarly fails to address that not all women are raped by men.
By all means, those interested in empowering themselves through R.A.D. should certainly attend the classes. But self-defense classes for combating sexual violence, while well-meaning and at the very least informative in regard to risk-reduction and prevention, are Band-Aids over a gaping wound. A real solution to the bleeding gash of sexual violence, on campuses and beyond, must come from spreading awareness, instituting mandatory sensitivity training, and influencing a broad cultural shift away from the social tensions that create the violence in the first place.
To protect the abled and disabled individuals of the entire gender spectrum, education must do more than learn to run or flee from violence. Education must be an effort to stop violence at its origin.
It's a little like guns — the fastest way to disarm a gun isn't to pull out another gun.
You just have to remove the bullets.
About the Contributor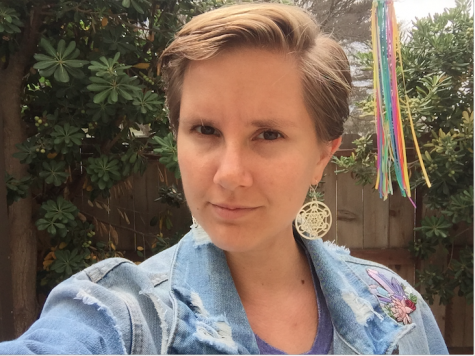 C.N. Williams, Co-Editor in Chief
Cara is a Journalism major in her last semester at San Diego Mesa College. She's originally from the Midwest but grew up all over Southern California....