Newsom, just the 'Cliff Notes'
With the political tensions running high before the midterm elections, here is what you need to know about the Democratic candidate for California Governor, Gavin Newsom. He will be running against Republican candidate John Cox.
According to GavinNewsom.com, Newsom grew up in the San Francisco area, and graduated Santa Clara University in 1989 with a B.A. in political science. Newsom then went on to become founder of PlumpJack, a wine shop which has grown into 21 businesses, which include wineries, restaurants and hotels. Newsom was elected into office as the Mayor of San Francisco from 2004 to 2010. Since then he has served as Lieutenant Governor of California from 2011 until the present day. So if you're looking for qualifications, Newsom has the experience and knowledge that he has acquired through years of public service.
Healthcare
One of his most notable policy is Universal Healthcare. "You have my firm and absolute commitment as your next governor that I will lead the effort to get it done. We will have universal healthcare in the state of California." said Newsom to the Los Angeles Times writer Melanie Mason.
Education
Newsom, in an interview with EdSource's reporter Nico Savidge, explained his views on education in a self titled plan the "California Promise." Newsom then went to on to explain how he will achieve his plan, "…by expanding prenatal care, expanding affordable, high-quality child care, adopting universal pre-K, launching college savings accounts for every incoming kindergartener across the state, investing in K-12 community schools, increasing incentives to attract and retain high-quality teachers, launching a new higher education coordinating council to set bold statewide goals and holding institutions accountable to them, guaranteeing two years of free community college tuition and connecting our early childhood, K-12 and higher education data systems to improve student outcomes. Each of these initiatives represents my commitment to reinvesting in our cradle-to-career public education system."
Taxes
Newsom has also been transparent with his taxes. According to a Los Angeles Times article written in 2017 by Phil Willon and Michael Finnegan "In his first five years as California's lieutenant governor, made more than $4 million from his wineries, restaurants, hotels and other hospitality businesses. And that's on top of his government salary, which is $142,577 a year." Transparency in Government officials is a great trait to look for. To some, he is an example of a witty, successful business owner, to others, Bay area elitist seems to be the apple that falls close to the tree.
Housing
According to GavinNewsom.com, Newsom will lead the effort to develop the 3.5 million new housing units by 2025. Newsom is interested in changing the current problem of affordable housing in the state, which will hopefully help tackle some of the homelessness issues around big cities. This will also raise taxes.
Backed by who?
Newsom has also been backed by former President Barack Obama. According to an article ran on Aug. 1st by the San Francisco Chronicle "Obama singled Newsom out for the work he did as mayor of San Francisco, noting that the city was the first in the U.S. to enact a universal health care plan 'and the first to recognize the right to marry who you love.'"
Newsom is also a staunch critic of President Trump. Newsom tweeted on Oct. 12 "Hey @realDonalTrump, California has a message for you: We're not backing down. We will fight for healthcare as a human right, defend our schools against Betsy DeVos and her backwards agenda, and protect our coastlines against destructive oil drilling."
Well Mesa College, I've provided you the cliff notes, you decide!
About the Writer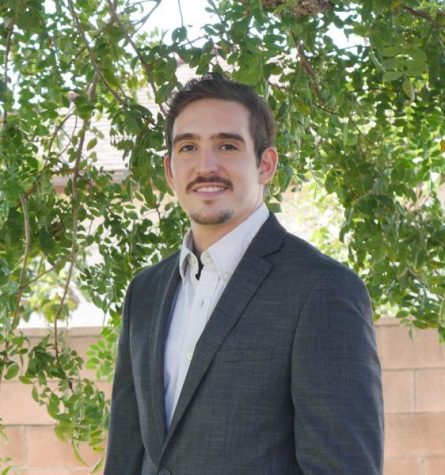 Erik Acosta, Co-Editor-In-Chief
Erik is a Mesa College Journalism student and aspiring novelist. Erik was previously studied as the Opinions Editor for the Mesa Press, and currently enjoys...