Mesa's Own Olympian Brittney Reese Brings Home a Positive Message Along With Her Second Olympic Medal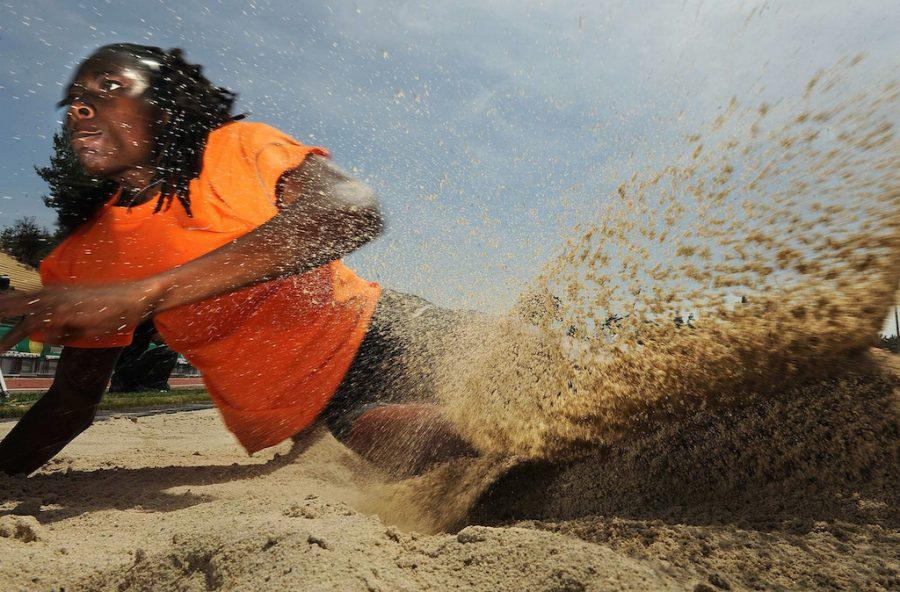 Alexis Camel, Sports Editor
September 15, 2016
Though Track and Field does not officially start here at San Diego Mesa College until the spring, Coach Brittney Reese had an eventful summer with the sport. Reese returns to campus after earning the silver medal in long jump at this year's Olympic Games in Rio de Janeiro. She adds this piece of hardware to a collection that is highlighted by a gold medal from the London games in 2012, as well as six other gold medals from several indoor and outdoor World Championships over the past seven years.
When asked about the difference between this Olympics and the London games four years ago Reese made it clear that she came into her event more mentally prepared than the games before, saying "Even though I came in second I felt I was a bit more mentally prepared this time." Struggling with injuries led Reese to contemplating retirement, but she fought through adversity and with the help of her mental coach Tessa Cason she kept working, never gave up, and ended up placing in Rio.
What is up next for Coach Reese is the World Championships that will bring Reese back to London once more, and she is looking to get another gold medal in London as she did back in 2012. Also upcoming for her is a visit back to Gulfport, Mississippi where she was raised and where she enjoys giving back to the community that helped her get to where she is now in life. She is hosting a speed and agility camp for the youth of the community, aiming to give them extracurricular activities that keep them away from trouble on the streets, as well as give them an opportunity to fall in love with the sport that has given Reese these kinds of opportunities.
In an article from theundefeated.com, Reese made it clear that she wanted to do her part in bringing to light the issues that minorities have struggled with when it comes to police brutality. That article was before the Olympics and the NFL season that has made national news with the peaceful protests of Colin Kaepernick among the other athletes that have since followed. "I'm 100 percent behind Kaepernick." says Reese. Standing behind Kaepernick and the other athletes participating in the protests, she expressed some satisfaction that the issues are being brought up on a national scale.
Reese is an assistant coach for Mesa's track and field program and she said this upcoming season she wants to make goals a big focus for her athletes. Writing her own goals down and making them clearly visible helped her come back strong from her own injury and she wants her athletes to do the same so they can have their best seasons yet. Never giving up and not making excuses are two other key principles she is bringing home from the Olympics and teaching her athletes. With her newfound knowledge to go along with her obvious talent, It looks to be a very good season for this year's track and field program.