Mesa 2016 fall sports season in review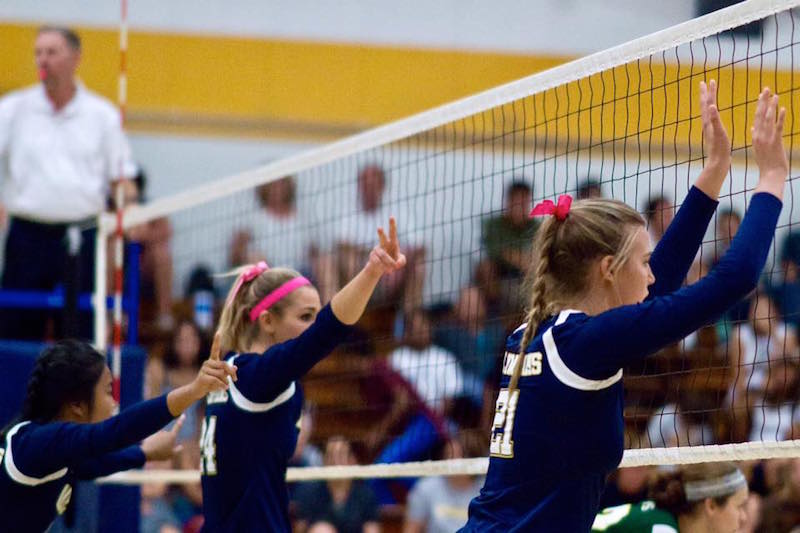 Alexis Camel, Sports Editor
December 6, 2016
The 2016 fall sports season for Mesa college featured five of the six sports teams gaining playoff berths, five Olympians being named Pacific Coast Athletic Conference Athlete of the Week, and one team bringing home its fourth straight conference championship.
The women's soccer team led Mesa in accolades as they had yet another successful season in which they won their fourth straight PCAC Southern division title after going 9-0-1 in conference play and 16-3-2 overall. Players come and go in community college athletics, but good coaches stay and build quality programs. Head Coach Todd Curran has done that at Mesa for the last 19 years. Curran was recognized as the PCAC Coach of the Year for the 2016 season.
The PCAC women's soccer All-Conference team featured seven Olympians, including PCAC Southern Division player of the year Alahna Perez. Fellow members of the All-Conference team include Brittany Garridos, Georgina Herrera, Emily King, Paulina Maldonado, Alexia Orenday, and Jennifer Pabon. Perez and teammate Orenday each received conference player of the week honors this season. Their season concluded in the first round of the SoCal regional playoffs where they were defeated in a 1-0 nail biter against San Bernardino College.
Mesa's men's soccer team had a season filled with struggles and hope for the future. Finishing with a record of 8-5-9 shows potential, as does a playoff berth and the fact that 19 of the 25 members of the team are freshmen who are slated to return next fall. Also, having 18 members of the team record a goal sometime during the season shows there was a team effort all year long. The nine ties this team amassed go right along with this narrative. Though this season ended with a 2-0 loss in the SoCal regional playoffs to Oxnard College, this unit has a lot to look forward to next fall.
The women's volleyball team had one rollercoaster of a season. They finished the season with a 14-12 record. Only three of those losses came in conference play, and eight of them were in preseason matches. Also, five of the preseason losses were against state ranked opponents. Their great conference run catapulted this team to a playoff berth where they swept in three games by Golden West College.
Tori Dahlberg and Izzy Miller were each recognized as athletes of the week for their work on the volleyball court. First team all conference honors were given to Miller, Olivia Tomlin, and Flavia Virgili, with Michelle Mercado, Quinn Franks and Sarah Connell earning second team honors. Miller was also selected to the All SoCal Regional team.
Following up a state championship and the departure of the head coach for the last 18 years is a difficult task for anybody, but first year women's water polo Head Coach Chris Love did a good job. Finishing the season with a 13-10 overall record and going 7-3 in conference play led the Olympians to a playoff berth where they were defeated by Orange Coast College 11-5. Savannah Phillips led the team in scoring with 20 goals on the season.
The men's water polo team had similar success this season as they finished with a 16-12 overall record, also going 7-3 in conference play. What also seems to be a running narrative for Mesa sports this fall is a loss in the first round of the playoffs, the result of their season. Leading the way for this team was returning goalie Cameron Woldt. Woldt, a member of last year's conference champions, received athlete of the week honors the week of Oct. 18, and brought his leadership to the table for the Olympians.
Woldt and teammate Marco Roy played the biggest roles on both sides of the ball for this team. Woldt finished the season ranked fifth in the state in save percentage, and Roy finished third in the state in scoring with 121 goals.
The 2016 season for Mesa's football team was a struggle, and each game was hit or miss. Averaging about 26 points a game looks good for most teams, unless an average of about 28 points a game are given up. Stats like this usually show competitive battles game in and game out, but that is not the case for this team. When they were able to score they scored a lot, outscoring opponents 118-38 in their three wins.
A quarterback carousel between Nick Plum, Walker Petty, and Jeremiah Henderson gave way to these struggles as no quarterback was able to separate himself from the pack. Kayden Clements and Darryl Dave both gave some consistency to the Mesa backfield. Clements led the team in rushing yards and touchdowns with six on the ground, and Dave was right behind him in both categories as he finished with three scores on the ground.