Olympian Football hopes to finish out season strong.
The Mesa Olympians kept their winning streak alive by defeating Victor Valley on September 21st, 28-23, and College of the Desert the following week, 23-19. These victories put the Olympians at 7-1 for the season, 3-0 in conference, making the Olympians the No. 1 team in the American Division of the Southern California Football Association.
Sophomore Quarterback Spencer Moyer put up big numbers in both of these close wins, throwing for 223 yards and finishing the game with three passing touchdowns against Victor Valley. His performance that Saturday earned him the title of the Pacific Coast Athletic Conference's Men's Athlete of the Week. Moyer ended the game against Desert with only eight completions, but still came out on top, throwing for 178 yards and two touchdowns.  
On the defensive side of the ball, Mesa showed up once again in both games, forcing four fumbles and sacking the opposing quarterback twice. Freshman Defensive Back Jordan Gochenour picked off his fifth pass on the year against Victor Valley, which puts him at the No.2 spot for the division leaders in interceptions this season thus far, with fellow Olympian Marcus Rosser right behind him at No.3, with four interceptions. Sophomore Defensive Lineman Brandon Hall is also a division leader, but in the sack category, with seven on the season, half a sack away from that No. 1 spot.
In all, things are looking up for the Olympians. With only a handful of regular season games left until playoffs, the team plans to keep their foot on the gas and finish this season off with a bang, and ultimately a conference title.
About the Writer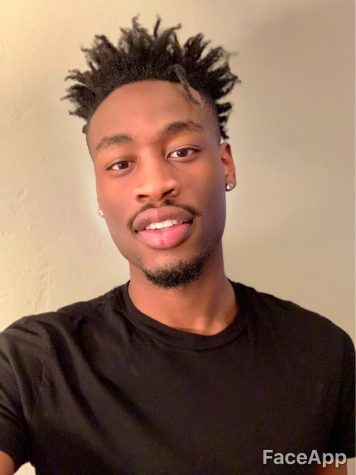 Michael Scott, Staff Writer
Michael is a returning staff writer and former editor of the Mesa Press. After a brief hiatus, Michael decided to come back and finish his associate degree...