Ben Ross shines in the spotlight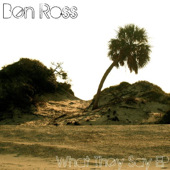 Open your eyes, San Diego: there's a rising star in the local music scene and he's looking to paint the town a new coat with his musical swagger.
Born and raised in his hometown of Fort Lauderdale, Ben Ross grew up with the dream to be a famous musician. However, because he "felt out of place" in the south, Ross moved west to California after finishing high school to further attempt to make his dream a reality.
Ross is a dynamic and versatile musician, trained in the piano, guitar, bass and drums. His aspiration started at the age of 12, after watching the movie Amadeus, which he thought was "really rad." He had originally aspired to be a drummer but his aspirations were disappointed when his high school band already had one, so he started his musicianship as a bassist.
Aside from writing and composing his own music, he also produces and edits his own work, including his music videos.
Ross describes his alternative piano pop sound as "sad songs with an upbeat hope under everything," and he lists his main influences as fellow California based acts, among which are Third Eye Blind, Eve 6 and Blink-182. Growing up in the 90s, the bands that influence Ross the most include the likes of Nirvana, Sugar Ray, and Weezer.
At only 21, Ross has released his first self-made EP entitled What They Say, which is currently available on iTunes, and he has recently formed a band called Color You with his friends whom he has toured with in the past. Ross and his friends toured as "Ben Ross" for over two months before officially forming the band.
He is the pianist and the lead vocalist of Color You, while his four other bandmates play the guitar, drums, bass and piano. Although they currently aren't signed with a recording label, they are working on new material.
Besides working on his own material and new material with Color You, Ross enjoys making videos and publishing them on his personal YouTube account. He also likes to perform and record covers of songs by popular artists, like MGMT's Kids or Modest Mouse's Float On. Also on his YouTube account are several music videos for singles from What They Say, such as Sunflower and City Dreams.
Ross lists his main interest in becoming a famous musician as "wanting to spread my music to the world and help people. If I, with my music, can change just one person's life in a positive way, I will consider myself an accomplishment."
Making it in the music business is anything but easy – especially for young musicians.
"You can't really trust anyone. There's a lot of bad people out there – especially in the music industry. You want to be careful with who you're friends with – even with who you think you're friends with, because a majority of them will view you as competition, and they'll screw you when they get the chance," explained Ross.
What more can fans ask for from an artist? Ross is a shining example that hard work and perseverance will eventually pay off, and he proves that the music business isn't all about how one looks or how much money one has.
Not even five years after moving to California, Ross has become an instant success in the local music scene. He released an EP in late 2010, went on tour over the summer, formed a band and is currently brainstorming new material. Nobody knows what the future holds for Ben Ross and Color You, but Ross keeps his hopes as high as ever as he continues to pursue his dream of becoming a famous musician.