Value is self recognized at Woman's Worth Celebration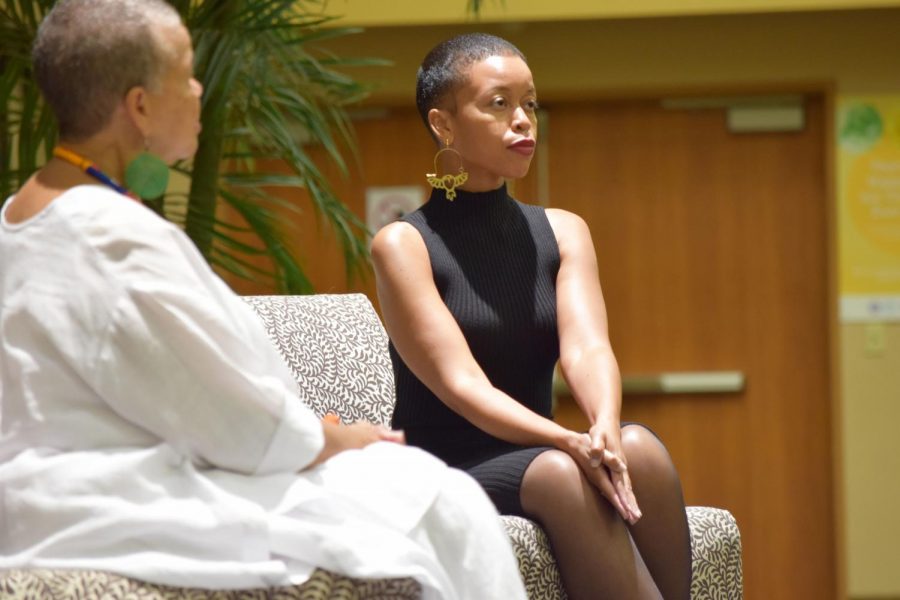 Black History Month was launched with multiple impacting events in San Diego. However, the Woman's Worth talk at the Jacobs Center for Neighborhood Innovation was the game changer.
On Feb. 9 San Diego Mesa college own Professor Starla Lewis, 60, her daughter ISHE, 30, and granddaughter YahYah, 15, facilitated the 5th Annual Women's Worth celebration. They each shared their story about stepping into their shoes as women.
Professor Lewis displayed her truth about developing her value as a women through story about her great great great aunt Kate displaying and teaching her how to value herself, and seeing her shortcoming with her daughter aiding in the improvement of her daughter relation with her own.
ISHE's truth was display in her story of discovering the power she had. Her story focused on the perception that most girls in America are told as a children to be afraid of themselves and their bodies. This would leave the normal girl confused and paranoid, but she was pushed into a state of inquiry. The reactions ISHE received from question lead her to find her own answers, which gave her the light to the gray areas she had and ensured that her daughter won't embraces.
Yah Yah was the youngest generation speaking. Her truth was displayed through the story of her exposing the wealth of knowledge. Her story focused the need for creation when we face roadblocks. She organized the first Black Student Union at her high school, The School of Creative and Performing arts, due to the fact she rarely saw anyone like herself on the campus. Learning to value herself through learning to value others.
Three generation of powerful woman stood on that stage. Lewis stated that "we are the sum total of ourselves and life experiences, but we are also the sum total of our DNA." She added, "woman's worth is a celebration of women, so that we can come together and celebrate men. I think when men can see who we are and recognized that they are divine reflection of us. That they will being to raise their conscience and as they say raise their game."
About the Photographer
KC Portee, Co Editor in chief
Hello my name is Cameron Portee, but I prefer to go by KC. I'm a 21 years old college student at mesa. This is my first semester on the mesa press staff....