New artist Chase Rice performs sold out shows in San Diego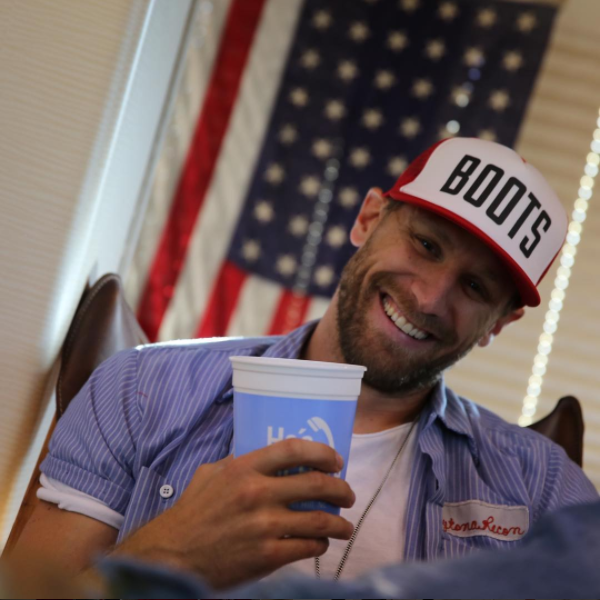 Hang on for a minute...we're trying to find some more stories you might like.
Up-and-coming country music artist Chase Rice recently made an appearance in San Diego to show off his music to new and existing fans, proving that he is a big star in the making.
According to the Chase Rice website, the 31-year-old started his musical career as a songwriter when he helped produce the No. 1 track "Cruise" performed by country band Florida Georgia Line. Rice would later release his own gold-certified album, "Ignite the Night". With several successful singles following, including "Ready Set Let's Roll" and "Gonna Wanna Tonight". Rice has begun to make his mark in the world of country music and is currently touring around the United States to share his talent.
On March 5 and 6, Rice made a stop at the House of Blues San Diego located downtown to put on not one, but two sold out shows. Artist Jason Mizelle opened up the show for Rice and helped set the mood for everyone in the audience. Mizelle, also a country singer, performed a few of his own singles, and periodically pumped up the crowd by yelling, "who's ready for Chase Rice?"
Once the crowd was in the country mindset, Rice hit the stage and fans went crazy. Rice opened up the show singing "How She Rolls", an upbeat song from "Ignite the Night".
Rice kept the upbeat, party songs coming for the first part of the show, embracing the rowdiness that is common in much of country music. Among these were his own songs "Do It Like This", "50 Shades of Crazy", and "Everybody We Know Does." Rice surprised the crowd by doing a cover song mash-up, including the well-known songs "Drunk on a Plane" by Dierks Bentley, "Drink in my Hand" by Eric Church, "American Kids" by Kenny Chesney, and "Live Like You Were Dying" by Tim McGraw.
After about an hour of dancing music, Rice slowed it down by performing a song he said was close to his heart, "Carolina Can". In the slow melody, Rice sings about his hometown in North Carolina, and how he will never outrun those roots. The song seemed to touch much of the audience as they sang along with Rice and held up their phone lights in the air.
Rice then announced he would perform a new song he had released just days before the night of the show. "If I'm Being Honest" is a song Rice said is "as raw and as real as it gets." The song captivated the audience. Lyrics in the track explain the vulnerability Rice felt while going through a heartbreak.
The show was concluded with more upbeat songs, and finally an encore of a fan-favorite and radio-played song, "Ready Set Let's Roll". During the performance Rice held out the microphone to the audience and smiled as the lyrics were sung back to him.
Rice is a star whose name is only getting bigger. His music is available now for purchase on iTunes and Amazon, and he has an upcoming studio album to be released soon.