Ed Sheeran releases third studio album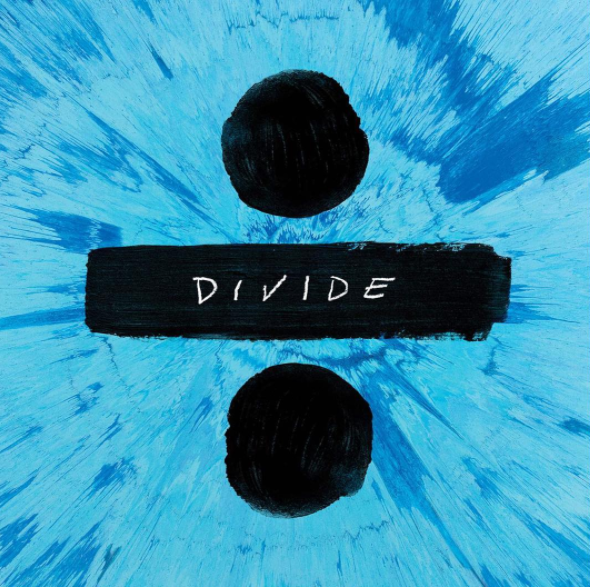 Hang on for a minute...we're trying to find some more stories you might like.
Ed Sheeran released his third studio album, "÷" (pronounced divide), and fans and critics across the board are not surprised with its delivered excellence.
The album, released on March 3, followed Sheeran's past two albums that share similar math-related titles, "+" and "-." These albums paved the way for Sheeran's wild success, reaching the top of charts in multiple countries. Both records featured multiple hit radio singles, as well as number one tracks in the United States and the United Kingdom.
The new album by Sheeran features 16 original tracks written and produced by Sheeran among others. Sheeran has become well-known globally for his heart-warming acoustic melodies, and while this album is no exception, it also has a handful of upbeat and dance-worthy songs. Tracks like, "Galway Girl," "Nancy Mulligan," and "Barcelona" are lively tunes that still manage to stay true to Sheeran's famous acoustic sound.
On the contrary, songs like "How Would You Feel," "Perfect," and "Supermarket Flowers," keep true to Sheeran's first rise to fame. The soft songs tell tales of both love and heartbreak, that are bound to pull at listeners' heartstrings.
Tracks No. 2 and 4, "Castle on the Hill" and "Shape of You" were released as singles earlier in the year, prior to the album's entire release. "Castle on the Hill" focusses on Sheeran as he reminisces on his childhood and what is was like to grow up in his hometown. The lyrics are both bittersweet and nostalgic. "Castle on the Hill" has been working its way up the charts across the world.
"Shape of You" is a sensual song where Sheeran explains how infatuated he is with everything about his lover and their body. The track is still currently playing on radio stations, and has reached the number one spot in both the United States and the UK for several different weeks.
Social media has played a huge role in the publicity of Sheeran's latest release, and listeners have been sharing their infatuation with the song "Happier." In the song, Sheeran sings about the heartbreak of seeing an ex happier with someone else. The slow melody showcases a blend of multiple instruments, but mainly the piano.
Sheeran's Divide World Tour began on March 16 in Italy. He is set to perform in San Diego on August 6 at the Valley View Casino Center. Tickets are on sale now, and his album is also available for purchase.