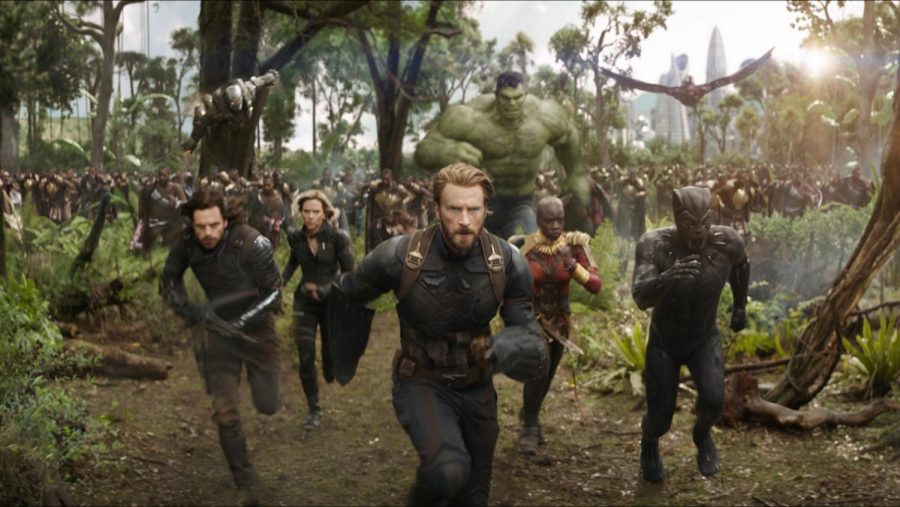 Marking the 10 year anniversary for Marvel Studios, "Avengers: Infinity War" showcased the biggest superhero crossover of the year, and is entertaining for both casual and hardcore fans.
Directed by Joe and Anthony Russo, the movie was released on April 27 and features an all-star cast with most of the superheroes that are already part of the Marvel Cinematic Universe. It takes place a few years after "Captain America: Civil War," the last big movie that featured a large selection of heroes. Thanos, played by the talented Josh Brolin, is trying to obtain all the infinity stones in order to change, or even end, the entire universe.
"Avengers: Infinity War" is, in a way, what Marvel has been working up to in the last 10 years. From the first "Iron Man" film in 2008 to now, we can finally see all the different groups of heroes interacting with each other and trying to defeat a common enemy.
Tony Stark (Robert Downey Jr.) is teamed up with Doctor Strange (Benedict Cumberbatch) and Spider-Man (Tom Holland). Meanwhile Captain America (Chris Evans) visits Wakanda and makes a strong alliance with Black Panther (Chadwick Boseman) and his army. Thor (Chris Hemsworth) also suddenly finds himself working with the Guardians of the Galaxy.
Action-packed from start to finish, the plot of the movie is very easy to follow, despite the amount of characters people need to keep track of. And while no outside comic book knowledge is necessary, it's important to note that basic understanding of each movie leading up to "Avengers: Infinity War" is needed.
This movie does indeed feel overstuffed and crammed, even with it running at 2 hours and 40 minutes. They needed the time to introduce each character and their role in the film, and it constantly switches from one scene to another. It can be overwhelming at first, but is still very easy to follow.
Being a two-part film, this is generally the setup to when the real action begins in the next film. And there's excitement for the second part of "Avengers: Infinity War" coming in 2019, with even more characters that are speculated to join the cast.
Nevertheless, "Avengers: Infinity War" is a must-see for those who have been following the Marvel Cinematic timeline and even those who just want to see the mightiest heroes together on the big screen once again.
Photo credit: MCT Campus