Mesa students lauded for extraordinary actions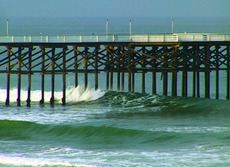 Hang on for a minute...we're trying to find some more stories you might like.
Mesa College students Dustin Lackey and Torrey West were among the courageous surfers who saved an injured man from drowning in Pacific Beach.
Lackey and West were having an afternoon surf session in Pacific Beach with fellow surfers Colton Cruise and Travis Collings on Oct.