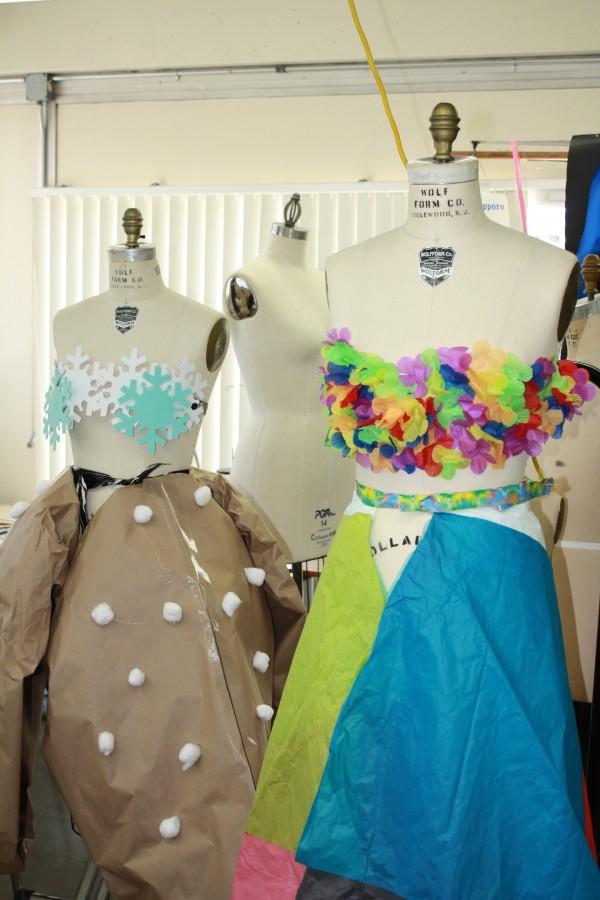 The San Diego Mesa College Fashion Program will be hosting their 33 Annual Golden Scissors Fashion Show on Thursday, May 15, 2014 at the Sheraton Hotel and Marina. This year's theme, "Fashion Speaks," will feature a runway show exhibiting student collections ranging from evening wear, children's wear, sportswear, to men's wear. The goal of "Fashion Speaks" is to express popular fashion phrases to demonstrate how fashion is a personalized communication tool to each individual.
This event is put on entirely by the students in the program. The annual show will display the work and commitment that students have put into transforming their designs from sketch book to real life.
Golden Scissors will begin the grand night at 5:30 p.m. with a dinner, silent auction, and various displays for VIP ticket- holders, and begin the show at 7:30 p.m., followed by an awards ceremony, for regular ticket- holders.
With the help of Susan Lazear, Head of the department, and the faculty, students are motivated into jump starting their careers and entering the fashion industry. The Golden Scissors Fashion Show brings together the San Diego community and other community colleges in the county. Hair and make-up services are provided by the Cosmetology students from San Diego City College.
All proceeds will go towards fashion student scholarships. Tickets can be purchased at the door, through Paypal, or by stopping by the department in room B103 between 9 a.m. and 4 p.m.
 VIP: $50
At the door: $25
Advance Student: $15
Advance General: $20