Millions of dollars in scholarships go unused
Hang on for a minute...we're trying to find some more stories you might like.
Every year Mesa college rewards many scholarships to students that have shown their excellence in different ways. Additional to the scholarships that students are able to apply for through the school, there are thousands of scholarships up for grabs that you can find online. There is a scholarship for anything as long as you are willing to take the time to find it. But just how many of these scholarships go unclaimed?
One of the many problems for students who try to apply for scholarships is the amount of time it takes filling out forms and writing papers for all of them just to hope that you get accepted for one. Mesa college has plenty to offer ranging from $250 to $2,500. Some of these are donated to by various companies and community groups but many can be found by being associated with different clubs on campus and the major you have declared.
Each of the scholarship opportunities listed on Mesa's website include the qualifications that you must meet in order to be considered, the number of questions they ask to determine who earns their scholarship, how much money is being offered, and when the deadline is. Some of the requirements for the department and program scholarships make it hard for students to apply if they don't meet minimum GPA, number of credits, or specific classes which can also lead to scholarships being unused.
San Diego Mesa College and San Diego Mesa College Foundation held their 24th annual scholarship awards on April 28 to recognize  students who earned a scholarship. Nearly 250 students were rewarded for the scholarships they received. Many that were originally listed on the scholarship website were not claimed, although  some that were not listed were from specialized departments or clubs were awarded at the ceremony. If they were not listed, how do they expect to be claimed or how will students know about the opportunities that are offered at Mesa College?
So just how many of the scholarships listed on the Mesa website went unclaimed by students this year? Seven scholarships went unclaimed worth $2,050 in total. Considering a full-time student pays on average $600 for the cost of attendance, the amount unclaimed listed scholarships could send four students through school.
Additional to the scholarships listed on the website, 14 that were funded through Mesa college were also unclaimed. Since these were not listed on the website for all the students to see, there was no way to determine just how many other scholarships through the college went unused, but we can estimate based on seven unclaimed ones that thousands of dollars go unclaimed since they were not placed on the site with all the other Mesa funded and donated scholarships.
Since Mesa is just one school in the country that many attend before transferring to a 4 year school, these scholarships do not apply to everyone and sometimes students just simply do not qualify so they must look beyond what the school is offering. According to fastweb.com, a website that offers scholarships, financial aid advice for students, and private student loans, over 2.9 billion dollars in free federal grant money went unused over the 2015 academic school year.
With the tuition of schools rising each year prompting student loans to raise as well, it is important that students take advantage of the funding that is available to them to lower  education costs. In addition to checking the Mesa scholarship website, students can check financialfinder.com, which lets you know when scholarship deadlines are coming up.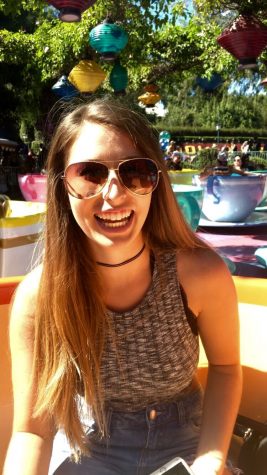 Rachel Hauser, Writer/Photographer
Hello!
My name is Rachel and this is my first semester being apart of the Mesa Press. I have spent my last four semesters at San Diego Mesa College and...