The Thin Blue Line goes pink for breast cancer awareness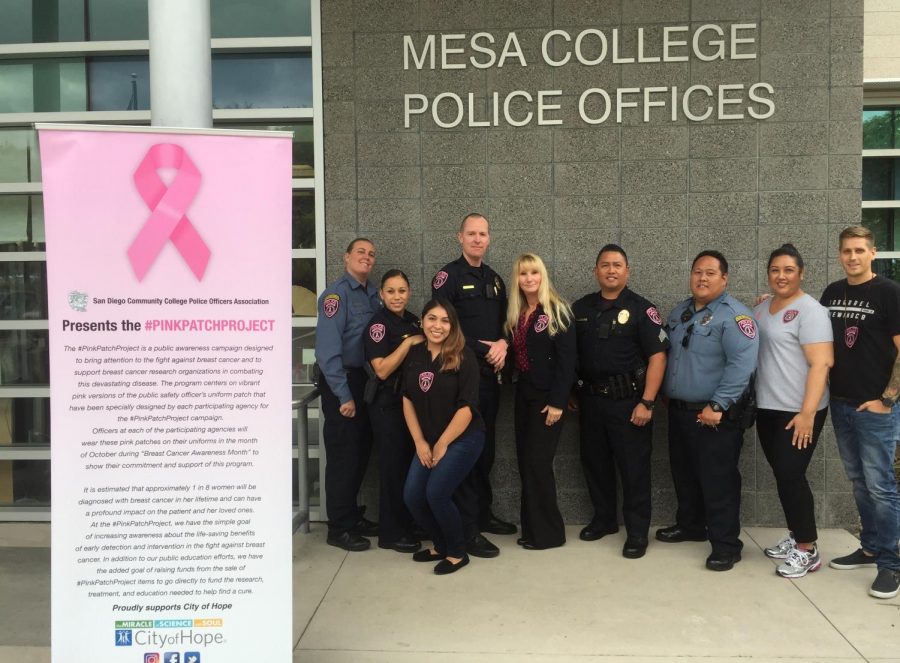 The San Diego Community College District Police Officers Association partnered with the Pink Patch Project for Breast Cancer Awareness Month, according to the SDCCD Police Department.
The Pink Patch Project, as its posters and brochures indicate, is a breast cancer awareness campaign designed to raise money for cancer treatment and research organizations. Through the project, the Police Officers Association and the Police Department teamed up to fundraise for City of Hope.
True to its namesake, the Pink Patch Project uses special public safety officer patches to enhance the visibility of the campaign. The patches are customized for each participating agency every year. This year, the SDCCD Police patches sport vibrantly pink lettering, embroidered with the agency name and highly recognizable pink ribbon for breast cancer awareness.
Lt. Diana Medero of the SDCCD Police told The Mesa Press that the patch sales directly fund cancer research and treatment at City of Hope. She indicated that in addition to sales to the student body, officers for the SDCCD Police Department will also wear the bright pink patches with their uniforms for the month of October.
According to City of Hope's website, the patches themselves must be purchased at cost before they can be traded for donations. But Medero mentioned that the SDCCD Police Department has their patches gifted to them — purchased and donated by none other than one of the department's former officers.
Now retired, former Sgt. Ed Headtke  is a two-time cancer survivor who successfully overcame his condition through treatment at City of Hope. "Every dollar we give to City of Hope is one more dollar to research," Headtke said in an interview, "If I didn't go to City of Hope, I'd be dead."
After fighting cancer twice, Headtke developed an interest in the Pink Patch Project. In 2016, he chose City of Hope as the Police Officers Association's beneficiary for the project. He said it was his way of giving back to the organization that saved his life, chuckling, "I'm biased."
He indicated that the SDCCD Police Department and Police Officers Association decided to join the Pink Patch Program to rally behind him — and behind other cancer survivors in the district community. Medero is also a cancer survivor.
2018 marks the third year Headtke and the department have raised money for the organization. Every year, he said, he spends about $1000 for patches to donate to the district police. That $1000 turns into around $7000 for City of Hope every year.
But Headtke stressed that his focus is not all about the money. For him, spreading awareness is just as crucial. "I'm still wanting that one person to come to me and say the project made them go get tested," he said. "If you have concerns, go see your doctor. Early detection is the key."
Headtke acknowledged that he was lucky to have insurance through the district to cover his treatment. "Not everybody has the money to go through it," he said. But Headtke insisted that there is always a way, asking, "What is your life worth?"
City of Hope states on their website that they partner with most major HMO plans, host financial counseling, and offer financial assistance for eligible candidates.
For SDCCD students, appointments with the nurse practitioner are free at any campus Student Health Services Office. While San Diego Mesa College's Health Services offer a range of preventative and diagnostic care for free or at low cost, they say that no cancer screenings are available on campus. However, Health Services did indicate that the nurse practitioner can offer further resources during a free appointment for any concerned students.
The SDCCD Police Department will continue selling patches for $10 each throughout the month of October. Medero herself will manage a sales booth at Mesa's next football game on Oct. 13, at the Olympian home stadium.
Headtke said he hoped that someday he meets someone who has never known a person with cancer. And after two brutal rounds of treatment, his outlook on life is sunny. "Life is good," he said, and his laugh was genuine.
About the Contributor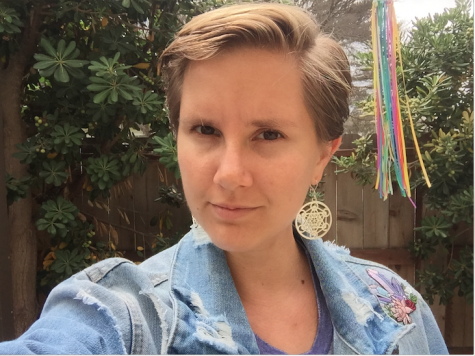 C.N. Williams, Co-Editor in Chief
Cara is a Journalism major in her last semester at San Diego Mesa College. She's originally from the Midwest but grew up all over Southern California....