Brock Turner appeals sexual assault conviction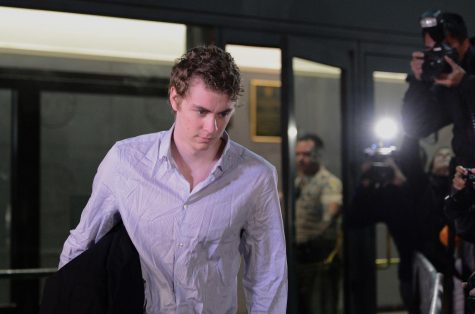 Brock Turner was found guilty in March 2016 of sexually assaulting an unconscious woman during a campus fraternity party. The former Stanford University swimmer served only three months of an original six-month sentence. Turner is now appealing his sexual assault convictions on grounds of due process violations, including prosecutorial misconduct.
Turner took issue with prosecutor Alaleh Kianerci's repeated use of the phrase "behind the Dumpster." According to The New York Times, the use of the phrase 'implied an intent on the appellant's part to shield' his activities from others and 'implied moral depravity, callousness, and culpability on the appellant's part because of the inherent connotations of filth, garbage, detritus and criminal activity frequently generally associated with Dumpsters.'"
Turner's sentence was unfortunate for all parties involved: three months in prison for three felony counts of sexual assault. At the time, we were able to extend some compassion to the Turner family, because— even though his parents' court statements casually disregarded the pain and trauma their son inflicted upon his victim, and even though Brock appeared largely remorseless (and ultimately failed to take responsibility for what he did)— their family became amalgamated with the political injustices of the U.S. judicial system. As far as culpability goes, Judge Aaron Persky's sentence was a government-sanctioned act of patriarchal terrorism.
This, in itself, had little to do with Turner. Judge Persky was a locally appointed man who assigned a value to a young girl's suffering in a way that minimized her rapist's suffering. Apparently, 20 minutes of nonconsensual "action" isn't worth much more than, at most, six months in prison.
Injustices like these stem from something much more systematic and culture-bred than simply elite people abusing their power. The ruling of People of the State of California v. Brock Allen Turner was an outright demonstration of male privilege in the United States.
Turner will return to court next year to perpetuate a narrative that blames his victim. Even though his motion to appeal has been heavily criticized by the public, the series of events that have unfolded (and our criminal justice system's response to it) has set a demoralizing precedent.