Soccer fans unite, the World Cup is here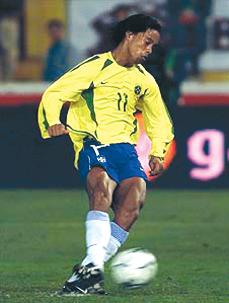 Hang on for a minute...we're trying to find some more stories you might like.
Next month the biggest party of the summer kicks off in Munich, Germany. The World Cup of soccer is finally here, after four years of anxious waiting. Fans from all over the world are making the pilgrimage to Germany. Be prepared for some high quality games in the most popular sport in the world.
It is unlikely that this Cup will be a repeat of 2002's underdog fiesta in South Korea and Japan where many of the strongest teams in the world, like Argentina, didn't even make it out of their starting groups. These teams are going to be hungrier than ever to redeem themselves and finally let their nations forget the debacle in Asia.
The United States is in one of the toughest groups, Group E. They will be facing both Italy and the Czech Republic, and are going to be forced to play some truly inspired soccer in order to advance.
The Americans are not quite getting the respect they rightfully deserve in the world of soccer. This is mostly because of the low profile of MLS and the relatively small representation of American players in the high-status foreign leagues such as the Premier league, Serie A and La Liga.
America is ranked fifth in the world though, and they are going to remind quite a few just why that is in Germany next month.