"The Birth of a Nation" is bombing at the box office, but still worth seeing
With the Academy Awards approaching at the end of February, many filmmakers are rushing to get their films out before the New Year in order to qualify, hence the term, "Oscar season." Now considering the time of year, many quality films are making their way into theaters, but Nate Parker's "The Birth of a Nation" stands out from other films about America's dark past. This new film is about the life of Nathanial "Nat" Turner, a slave and preacher known for leading a rebellion that killed 51 white people including women and children. Parker also plays the lead role of Turner, and wrote and produced the project.
Right away the film begins with Turner's origin in Africa, but only very briefly until his transition to a young slave, who is taught to read the Bible at a young age. Many of the scenes in the film feature Turner reciting passages to other slaves about obedience and submission, and it is during these scenes that the film sets itself apart from others, and cleverly portrays how Turner's rebellion started. As a slave and preacher, he was ordered to read only certain parts of the Bible, but it is when he reads outside those passages that he begins to see slavery through a new light. After witnessing the aftermath of a brutal sexual assault of another slave, Turner begins preaching to other slaves as a way to instigate his rebellion, while at the same time concealing his message as the word of God to slave owners. The scenes of the rebellion are intense and very violent but brief, which makes sense since the actual one only lasted about two days.
As for entertainment value, the film certainly does not disappoint and is able to keep you interested while still maintaining its integrity. Much like other recent films about slavery like "12 Years a Slave" and "Django Unchained," there is some disturbing imagery, although it serves as more of a reminder of the times rather than shock value, however unsettling at times. One example shown prominently in the film is a short scene of a young girl pulling around a black child on a leash while they play with each other.
"I don't want to make a story that's digestible…,"said Parker during a 60 Minutes interview. "I want this to be something that is incendiary, that really makes us think and makes us question who we are. And I think that is what Nat Turner does."
Just a few months prior to the film's release, allegations of rape against Parker resurfaced after seventeen years. Even though Parker was officially declared not guilty after his trial, this did not stop some people from speaking out regarding the allegations. One of the stars of the film, Gabrielle Union, who is also a survivor of rape, responded in an article for Essence magazine, saying "As a rape survivor and as an advocate, I cannot shy away from this responsibility because the conversation got difficult…I support you if you don't want to see the film. I absolutely understand and respect that. I can't sell the film."
The allegations could be the cause for a slow opening weekend gross of just $7 million, which truly came as a surprise considering how much success it had at the Sundance film festival.
It is worth mentioning that the title of the film is a reference to D.W. Griffith's 1915 film of the same name, and although the two films share the same title, they could not be more different. Griffith's film centered on the before and after of the Civil War including the founding of the Ku Klux Klan, which it exalted, and is known for being the first feature length film.
About the Writer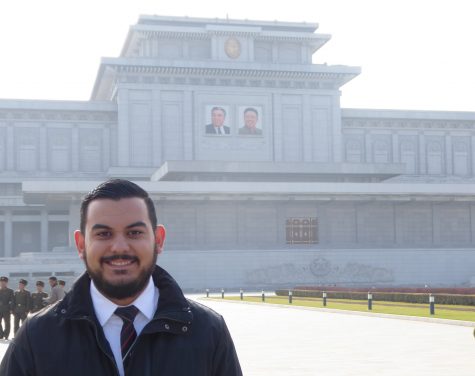 Chris Anthony, Editor In Chief
Hello, my name is Chris Anthony and this is my third semester on staff and I am finally Editor In Chief for The Mesa Press. I am very passionate about...