The Best of the Press
Since 1966, The Mesa Press has captured the school spirit of the Olympians in its student-run paper. We've come a long way with technology; cartoons became high-resolution photos, a staff team of ten turned into a team of 20, and the awards and recognition certificates for our paper has grown. But over 50 years of paper does not delude some of the slip-ups we've had, as well as some good ol' creative journalism headlines and captions. From stories of hope, to quotes you probably don't want to show your parents, here is a look back on some Mesa Press moments that need a little extra love and attention.
We've all overheard or seen something on campus that we could've gone without. In this 2010 edition of The Mesa Press, some students shared their cringe-worthy experiences. Ahhh, some humans just have a way with words.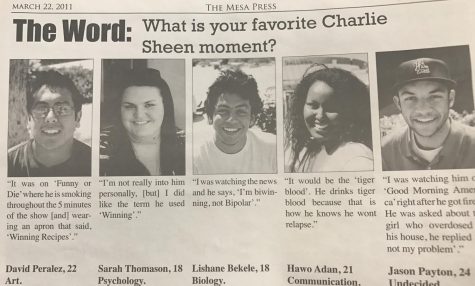 Remember when Charlie Sheen temporarily lost his mind? No? Don't worry. The Mesa Press took it upon themselves to report on his most newsworthy moments.
Once again, The Word has captured the finest comments around campus. Because being a rock star or a ghost for Halloween is overrated.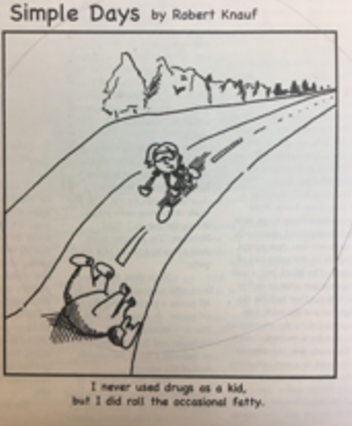 In a comic strip printed in a past issue, this artist really put some passion, thought, and creativity into this one.
Based on random student ideas, The Mesa Press provided the student community with a humorous approach to some serious subjects with the Top 10 lists. The San Diego Harbor may not the nastiest, but I'm sure there's some interesting things floating about. I don't think many people have seen a Top 10 list full of such creativity. I wonder how the fish sticks are holding up… might be a little soggy by now.
Did you forget about the BP oil spill of 2010? It's been 7 years now, and you probably didn't care about it much back then. We can't pick which listing is better, but we will agree that perhaps dumping all the beer cans from last night's party into the gulf would be quicker than stomping each one individually, and then taking them to get recycled. Also, Trump…… go ahead and dump the economy in. Nothing like covering a mess with money.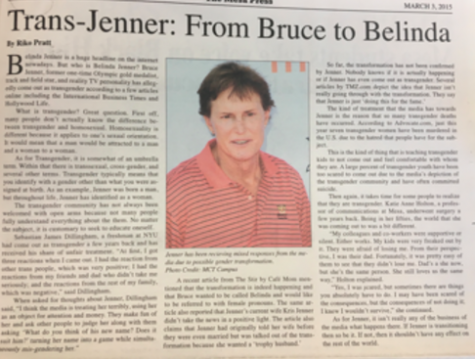 If you weren't tuned into pop culture during the first rumors of Caitlyn Jenner's transition, (formerly known as Bruce Jenner) then boy, did you miss out. Belinda, Caitlyn, who is she? Also, Trans-Jenner? Man, do we showcase quality journalism here at The Press.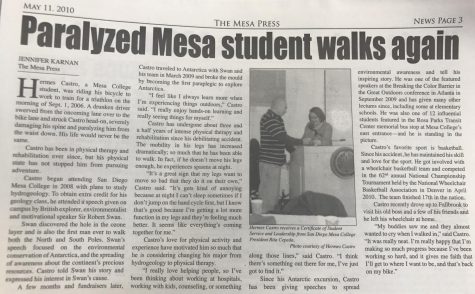 With all of the comical headlines, quotes, and graphics, we can't forget about what truly makes The Mesa Press the best: Reporting important news, like the time a paralyzed student was able to walk again, touching the hearts of many. The Mesa Press allows us room for growth and creativity. We're able to expand our journalistic knowledge and provide the community with news that they can truly relate to.