Too Short, still Rappin' after all these Years
Hang on for a minute...we're trying to find some more stories you might like.
The previously retired 51-year-old rapper Too Short, based out of Oakland, California, released his 20th studio EP, titled "Hella Disrespectful." At the end of several tracks Too Short can be heard saying in the background, "This is not the new Too Short album." This mixtape was actually released to promote his new album, which comes out in December 2017, titled "The Pimp Tape."
Classic Too Short rhymes with club-centric beats is what listeners can expect from "Hella Disrespectful". The mixtape has an extensive list of featured artists that is typical of such an over saturated rap and hip-hop market, ever-present within the Bay Area. Mistah Fab for instance can be heard on several tracks.
The beats are marked with bells and high hats on nearly every track.  Basically, "Hella Disrespectful" is strip club music. The lyrics are not for the faint of heart. Much like the N.F.L. owns Sunday, Too Short owns the word "b*tch", and it can be heard time and time again on the mixtape. It's not hip-hop, it's hardcore Bay Area rap.
"Hella Disrespectful" is a cross between one of Too Short's previously released mixtapes, titled "Pimpin Incorporated", and new age E-40. What that means is that, this release is incredibly degrading to women. Many Too Short fans expect that and wouldn't have it any other way. It also means the beats are more modern and more easily accepted by today's youth.
Guaranteed Too Short is your favorite rapper's favorite rapper, "Hella Disrespectful" is one more reason why he will go down as one of the greatest. If you like the old Too Short, but wish he had more up to date beats to rap over, then this is the album for you.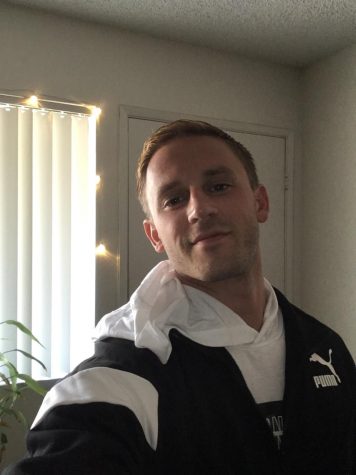 Dominick Celestina, Staff Writer
My name is Dominick Celestina and I hope to transfer to San Diego State University next fall semester with an AA in journalism. I am 27 years old and was...