'The Scream Zone' was full of scares, and long lines
The Del Mar Fairgrounds, or "Scaregrounds" as it is referred to this Halloween season, holds this year's "The Scream Zone" haunted experience. Open most days through Oct. 31, "The Scream Zone" is considered to be San Diego County's largest group of haunted houses. Housing three different haunts, "KarnEvil," "House of Horror" and the "Haunted Hayride," "The Scream Zone" delivers multiple attractions with different types of scares in each.
"The Scream Zone" has been advertised for weeks on billboards around San Diego and seemed like a promising group of haunted houses, but was ultimately a let down for those who enjoy being actually scared. The three different haunted houses had a variety scares in them, but was average overall and overpriced for what you get.
With the tickets being overpriced, $34 per person for the triple haunt that lets you go through all three haunted attractions, the food and drinks were a bit pricey as well. Carnival food is offered, such as corn dogs, pretzels, and fries. About $16 will buy an alcoholic drink, but on the bright side, there is a hidden speakeasy in the back of the park for those who are 21 and over where alcohol is available. Once you find the entrance hidden in a porta potty and enter the speakeasy, specialty Halloween themed cocktails are offered.
Along with the overpriced tickets and food, the wait for the haunted houses are very long. At least an hour for the two longer attractions, "House of Horror" and the "Haunted Hayride," and half an hour for the smaller house, "Karnevil." Although the tickets are already pricey, if visitors are not wanting to spend 3 hours or more just waiting in line, the horror night offers a fastpass for "House of Horror" and the "Haunted Hayride" at an additional $20 per person. Fastpass users get to go through a special entrance that puts them ahead of everyone waiting in the regular line.
For the younger crowd, "The Scream Zone" seemed to be a hit as the horror nights was filled with young teenagers. The haunted houses seemed to be less of a success with the adults as there were not many adults attending.
"The Scream Zone" is a fun experience overall, giving those who attend a few good scares, but the prices and long waits are not worth it for what you get.
About the Writer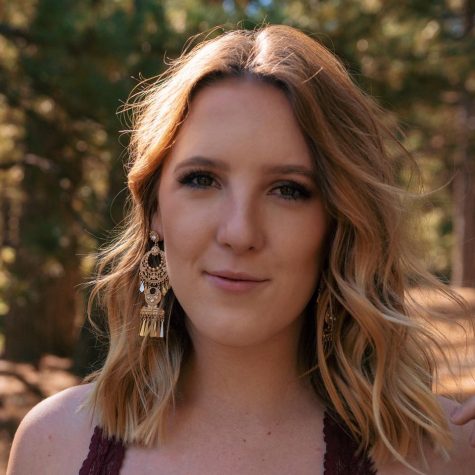 Delaney Schafnitz, Features Editor
Delaney is in her third semester here at San Diego Mesa College. She is majoring in Journalism and this is her second semester on the Mesa Press staff,...