Popular Taste of Mesa event held on Oct. 4
On October 4th, the popular Taste of Mesa event came back to San Diego Mesa College for its second year. It was held in the culinary outlook, which is the second floor of the Mesa Commons.
This event was open for the public but had an entrance fee. "Tickets for the Taste of Mesa are $25 for students, $10 for children 12 and under, $50 for the general public and $75 for VIP" (http://www.sdmesa.edu/tasteofmesa/), with proceeds going to Mesa's culinary arts program.
The success of last year's Taste of Mesa was what spurred on Whitfield and Krista Stellmacher, Director of Resource Development, to host it again. They plan to continue to hold it indefinitely because of its popularity, even though it was originally only used as a grand opening of the culinary outlook. "Taste of Mesa" was created to showcase the new facilities that the Culinary program received with the Prop funding. It was a grand opening [of] our segment of the building. We wanted to showcase the students in their classrooms and raise funds to continue to support the growing curriculum and program content" Whitfield tells me. Professor Tom Adams, baking instructor and co-host of Taste of Mesa, agrees. "But having two separate rooms is [much nicer]. And we have so much space now, and it's nice because the students aren't bumping into each other. They get a much better education this way, because a lot of the larger kitchens and restaurants are built like these" he says.
Taste of Mesa had two competitions between students and Mesa alumni, organized similar to how a cooking show would be. There was a cake decorating competition and cooking competition where participants are handed a "mystery" basket of food and told to make something out of the contents of the basket, much like the show "Chopped." There were limitations to what the dish the competitors made had to adhere to. According to Professor Tonya Whitfield, culinary arts instructor and one of the organizers of the event, the competitors "have to use everything that's in their box. They have to have a sauce component, so the dish has to have a protein, a starch, a vegetable. And it has to, of course, taste and look good."
Each group that competed in the cooking competition was composed of two people, and each team was on the same level of completion in the culinary arts program, Whitfield affirmed. "They're both in the same level class, so you can be in the beginning class, which is this table here [gesturing to very first table in the row behind her]. They're in their very first lab classes…technically freshmen. But we have all the way up through ones that're getting ready to graduate. This is their last semester."
After their time was up at 7:15, the cooking competitors had 15 minutes to clean up and plate their food, making it as presentable as possible. The VIP guests then came in and ranked the many different dishes on aesthetics and taste. The lucky winning team, alumnas Anne Villopando and Trina Pugh, were given a knife from The Knife Merchant, Inc, a local knife merchant that has supported Mesa's culinary arts programs previously.
The cake decorating competition was just as exciting. After being given a freshly baked cake, the baking students were told to decorate-much like a blank canvas. Kiara B., 19 years old and a culinary student, said the competition "Is sorta like finals." Although her cake did not win the popular vote at the end of the night, her final creation was a creative homage to minions and halloween. The final winning cakes were auctioned off, with the proceeds going to Mesa's culinary arts program.
Outside on the deck was the most access that non-VIP guests had to the students, alumni, and various Sous Chefs who were handing out their dishes. "I was here last year", Mesa alumna Marco Gonzalez, now executive chef of Cafe Luna, recalls. "I remember that they were less willing to take risks last year, because this place had just opened and it was their first time hosting it. But I guess the success of it told them that they [the professors] should keep doing it." His assistant chef next to him, Karla Parra, 19 and a nutrition major, smiles as she hands out the fried risotto dish that they made. "This risotto dish is actually an item on Cafe Luna's menu. It's made with manchego and mozzarella cheese" Gonzalez explains.
Across from him is his best friend Eric Benjamin, a Sous Chef at Belize in UTC and second year student at Mesa's culinary program. He was also at 2017's Taste of Mesa with Gonzalez, but his dish this year was something he thought of on his own. "It's called "For the love of Ahi" he proudly declares, as his assistant, Natalie Ebba, 23 and a culinary major, hands out the dish to milling guests. "I was inspired by summertime, which is why it's so colorful and has a slight kick to it."
Taste of Mesa was also held to give students a real life experience that they can use when they graduate from Mesa's culinary arts program. The cooking competition that was set up after "Chopped" parallels what would happen when the students start their own careers. "The students will come into class and…our lessons plans will change. So you were prepared to make this, and now you have make something else, on the fly…[The cooking competition] is a lot of that, after all, they come in here, and sometimes we don't get the meat, the protein deliveries in, so they have to improvise" Adams elaborates. Whitfield hopes that her students can also view Taste of Mesa as a reminder as to why they're in the program in the first place. "The excitement of cooking…It's exciting to cook, it's exciting to compete, it's exciting to watch these shows, so we're letting them do what they love."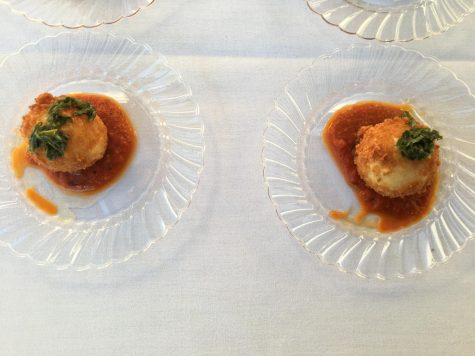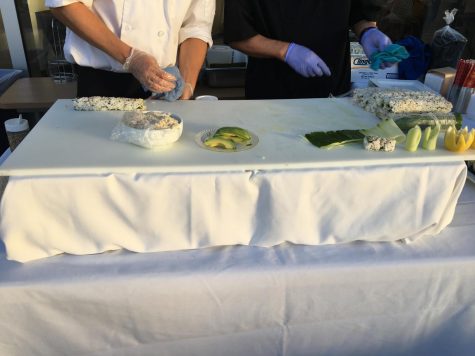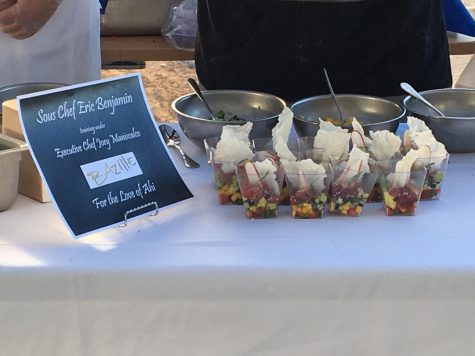 About the Writer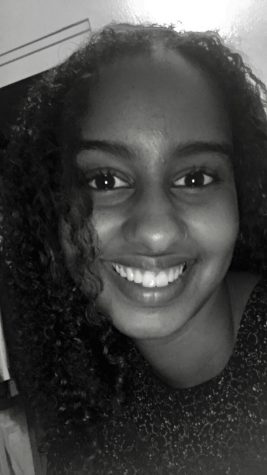 Saida Hassan, Opinions Editor
Saida is a third year student at San Diego Mesa College and is an Economics major. This is her second semester being part of The Mesa Press staff. She...