Students who inspire – Amy Cruz Sotelo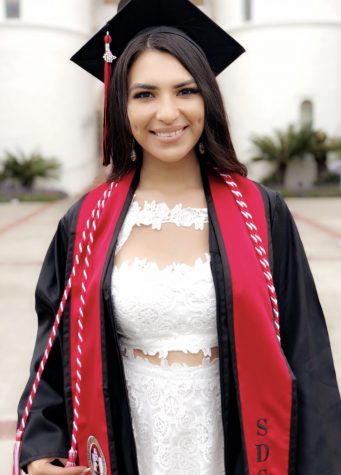 We all face trials and tribulations. Just how we tackle and overcome those problems is what makes all the difference. One particular student found strenght in her trials and tribulations, and reached her goal of graduating with a bachelors, and she's not stopping there. Amy Cruz Sotelo is continuing her education here at San Diego Mesa College, despite all of the hardships that come with the territory of being a former foster youth.
Only about 10% of former foster care youth will attend college, and only about 3% graduate, according to an article published in USA Today. Yet despite those odds, Amy didn't let those odds from defining what she can accomplish.
Q: "When did you enter the foster care system?"
A: "I ended up in a Foster Home, and it was so terrible. I had been removed from my siblings, and that was the only thing that I had left, with my mom being gone. That was my rock. Being separated from my siblings, that was really tough in itself."
Q: "What drove you to get your degree?"
A: "Honestly, when I was 15, I ended up getting a phone-call from my sister, she had found my mom. We hadn't heard from her in two years. I remember seeing my mom, standing not far away from me, and I didn't know it was her. I will do everything in my power to not be like that. I promised my mom, when I was eight that I was going to go to state. I made it my mission to get this degree. I didn't want to end up homeless, or on drugs. I didn't want to end up not being somebody in life. My experiences (pushed) me forward. Yes, those things happened to me, yes they're terrible, but at what point do stop being a victim and move forward?"
Q: "Have you seen foster parents that were not fit to be foster parents?"
A: Amy explained a personal experience with me that happened with her sister. After regularly going to visit her sister, Amy would notice bruises. "When we asked the social worker what was going on. He never gave us a response."
Q: "Why do you think that is?"
A: "Social workers that are understaffed. I had a social worker who had over 40 kids on his caseload. How are you supposed to sit here and manage these kids, it's just a lot. I feel like the social workers are spread very thin"
Q: "What helped you suceed in school?"
A: "(The group home) paid for (college applications.) There are plenty of options. Sometimes some of our kids don't take advantage of them, they have the mentality of 'my life is already bad, how is this going to benefit me if my life is terrible right now.' It's a really bad cycle, and it's hard to get out of it. I know I was in (that mentality). But then I had a 'hot' moment. When my high-school counselor was like 'when are you going to get your stuff together? When?' We all have that opportunity. I graduated high-school third in my class. I ended up getting a car. My school gave out 4 cars (that year.)"
            Amy graduated from San Diego State University with a Bachelors in Psychology and a minor in Child Development. So when the going get's hard, and the frustrations begin to mount at the end of the semester, we can all find inspiration in Amy's accomplishments. Remember, hard work creates greatness.
About the Writer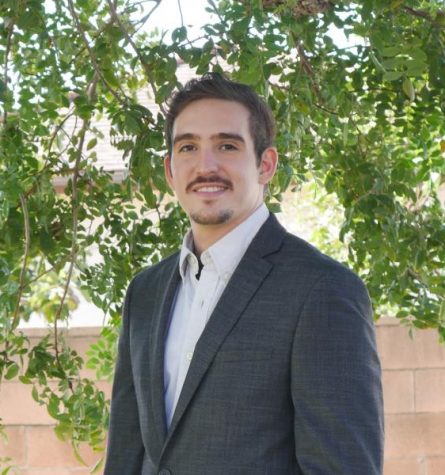 Erik Acosta, Co-Editor-In-Chief
Erik is a Mesa College Journalism student and aspiring novelist. Erik was previously studied as the Opinions Editor for the Mesa Press, and currently enjoys...