Mesa student honored at scholarship banquet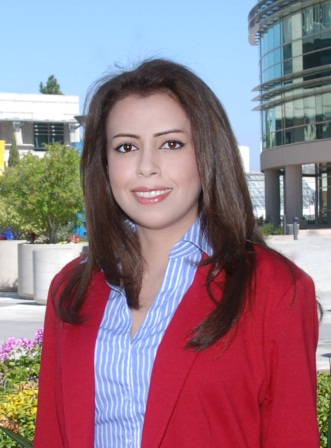 Sarah Taha came to the U.S. as a 16-year-old immigrant from Iraq. Living in Baghdad, she experienced and witnessed atrocities that many people only hear about in the media. During these harrowing times, her older brothers were working as interpreters for the U.S. embassy in Iraq. When terrorists learned of the "betrayal", her father was killed as retribution. Endangered, Taha and her mother sought refuge.
During the height of the worst years in Baghdad, Taha recounted a time when terrorists broke into a carrier van that was transporting her and fellow students to school. The assailants were trying to prevent them from going to school. Under the constant threat of danger, she changed high schools three times. Her education was at risk and her drive for knowledge was put at jeopardy.
But after three difficult years, her life would change as she found asylum in New Jersey in May of 2010. It wasn't until Taha moved to San Diego in 2011 that she returned to school. Afraid of not doing well because of her English skills, she only took math courses. She saw herself excelling in all of her math classes. With some help from her counselor, Taha gained the confidence to take her first English class. By her third semester, she was taking Honor's classes and begun utilizing the learning facilities located on Mesa's campus. With her sights set on Berkeley, she studied tirelessly and followed her Ed-plan for a chance to attend one of the best colleges in the country. She became a Phi Theta Kappa member and officer and participated in numerous events at Mesa.
An avid volunteer, she spends time at a local Pacific Beach church every Friday to feed the hungry. Taha also fundraises for Iraqi iCare, a New Zealand based charity that raises money for people in her homeland of Iraq. She is the current regional director of the U.S. branch of the charity. "I'm doing it because I love to do it. I've been there, I know what they're suffering from," Taha says, "It's what keeps you going."
Taha's success does not stop there. On Friday, April 24th, at the Mesa College Scholarship Awards, she received several awards, including the $2,500 President's Academic Excellence and Service Award. It came shortly after her $2000 Coca-Cola New Century Scholar award on April 14, 2015 and her $5000 scholarship for receiving the All-USA Community College Academic Team Honor on April 20, 2015 in San Antonio, TX. Describing it as her best moment, Taha states, "Looking a few years back, I wasn't confident to take any class other than math…a lot has changed. [It] feels amazing that your efforts are being paid off and you are getting recognition."
She gave advice to students towards academic success: "Put the effort needed to excel in their academic path. If they recognize a weakness, go to the LRC or tutoring center because it is amazing. They have everything you need." Taha was grateful for the help she received from the LRC, Honor's Club, Counseling staff, Professors and staff of the EOPS.
On April 20, 2015, Taha received her acceptance letter to Berkeley College. "[I'm] gonna do whatever it takes, just like here at Mesa. I started in Iraq and came from so many hardships, so the transition should be easier." On a full scholarship, she will continue to pursue a Business Administration degree with an expected graduation date of May 2017.