Mesa College to raise awareness on sexual harassment with assessment
Mesa College will raise awareness about the dangers of sexual harassment among students by offering a two part assessment students can anonymously take on Oct.1 and the second part on Nov.30.
The Haven: Sexual Assault Prevention Training will be available to everyone and is aiming to educate first year students in particular on sexual violence and appropriate conduct so that they can pursue their academic goals in a safe environment.
"We really feel that each student that comes to our district and Mesa is special, we want to make sure our students are safe and are aware of the issues and any potential issues that can come up." Said Tim McGrath, vice president of instructions at Mesa, regarding the administration's decision to offer the training to all students.
Title IX was first effective in schools in 1975 making it illegal for federally funded educational programs to discriminate against students based on gender, and was initially created to give female students an opportunity to join and participate in athletic teams and activities.
"When a woman reports something that has occurred a lot of times you think of, you know, extreme cases you see on the TV…," said Title IX coordinator Julianna Barnes before she resigned her position at Mesa due to a job offer at another college. "…but there's other things that occur where one person crosses another person's boundaries and that person may not think they're crossing a boundary, but they are so I think what this training does is really, you know highlights what those clear boundaries are."
Though the law was originally focused on females, exercises such as Haven will allow Title IX to continue to evolve and protect all individuals regardless of gender and sexual orientation and bring this law in to the spotlight for the younger generation of college students.
"Coming in to college, it's a new environment," said Sirenna Harris, 17, who has begun her first semester at Mesa College and is pursuing a degree in business. "You can be exposed to things that you won't know anything about so taking that test will explain things that you need to know."
"I think its important cause there a lot of new students like myself coming to this school and they don't really know or respect women as other people do," said Markus Cordova, 18, who was required to take the test like all student athletes. "And they need to learn how to respect women, how to respect people around them."
Aside from student athletes, the sexual harassment training is mandatory for students that are doing school related activities off campus including student government leaders.
McGrath along with school officials hope to make Haven a prerequisite for new students in the future in hopes of instilling them with proper information so that they may thrive in a safe environment along with all the other Mesa students.
For more information visit http://www.sdccd.edu/titleix/
To report any form of sexual harassment contact:
Student Services Center at (619) 388-2678 located in the I4-401
Campus Police at (619) 388- 6405 located in Q-100
About the Writer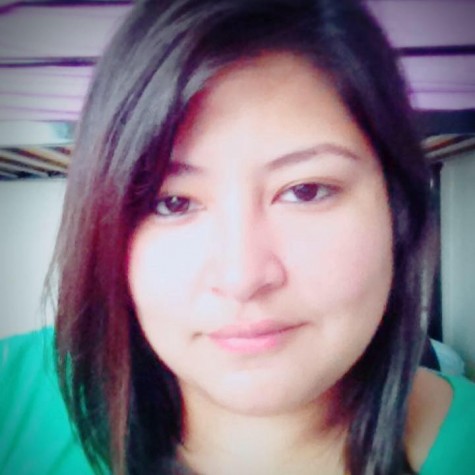 Jennifer Ovalle, Staff Writer
Hello! My name is Jennifer Ovalle and I am a staff writer for the Mesa Press. I was born and raised here in San Diego and I love coffee, music, art/entertainment...