Former assembly speakers son, Esteban Nuñez, is a free man
Hang on for a minute...we're trying to find some more stories you might like.
On October 4, 2008, Luis Santos, a San Diego Mesa student was fatally stabbed by a group of men. A key member of this senseless stabbing would be Estaban Nuñez, the son of former California state assembly speaker, Fabian Nuñez. Nuñez plead guilty to voluntarily manslaughter and two counts of assault with a deadly weapon.
What began as a sixteen year sentence, eventually trickled down so much that Nuñez ended up serving less than half of that. Many may wonder how this is possible. The answer is politics.
Fred Santos, the father of the victim stated in an interview with San Diego 7 news, "The justice system did not fail us, but the political system did." Politics is a game of cat and mouse in a sense. It's more about who you know, than it is what you know. When your father is great friends with the Governor of California, the legal system is easier. A lot of back doors are open for a new chance at freedom.
Initially, the case was supposed to be taken to trial. However, a plea bargain deal was agreed: Instead of going to trial and risking life in prison, plead guilty to voluntarily manslaughter and serve up to sixteen years. In June 2010, Nunez was sentenced to the maximum of his deal. But this obviously was not a big enough break for the Nuñez family.
On December 30, 2010, California Gov. Arnold Schwarzenegger filled out a clemency application on this case. A clemency is basically an executive power to pardon criminals and commute sentences. Three days later, which would also be Schwarzenegger's last day in office, the decision was announced. Ideally, if a person in power intends to use clemency, they should notify prosecutors and family before doing so.
Marsy's Law is a California amendment that grants victims "notification of all court proceedings" in a case. The Santos family argues that Marsy's Law was violated, yet politics are built on technicalities that many people are unaware of.
Marsy's law was passed on November 4, 2008, exactly one month after Luis Santos was fatally stabbed. Presiding Justice Vance W. Raye stated in an unpublished opinion, "Marsy's Law applies to 'proceedings' and to the 'parole process.' Parole is not clemency." In other words, the executive clemency was more powerful than any law created prior to.
On October 4, 2011, exactly three years after Santos death, Gov. Jerry Brown signed bill AB 684, "which requires governors to notify district attorneys 10 days in advance of a clemency decision". Unfortunately this bill does not apply to this specific case.
Schwarzenegger reduced Nuñez' sentence to seven years. "Given Nuñez' limited role in Santos' death, and considering that … Nuñez had no criminal record prior to this offense, I believe Nuñez's sentence is excessive," says Schwarzenegger in a statement on his last day in office.
In the 2012 lawsuit by Luis Santos' parents, Sacramento Superior Court Judge Lloyd Connelly ruled in Schwarzenegger's favor, undermining the victims in the technicality that the Marsy's Law does not apply to clemency.
Six years later, Esteban Nunez is walking out a free man, all on a connection and a few technicalities. Ironically, the Nuñez family believes he has done his time.
In a statement released April 8, the Nunez family stated, "Our son has paid his debt to society. He is committed to continuing the work of healing, self-reflection and spiritual growth."
Although the Santos Family are still mourning their death, they appear more disappointed in the political system overall. "[It seems] the courts don't mean a thing," Cathy Santos, the mother of the victim told LA Times in an early interview. "It sends out the message that back-door deals are fine."
With all of the political aspects of this case, it should not deteriorate the fact that a life was senselessly taken and "justice" was not served in the eyes of the victims' family. In a more recent interview by LA times with the victims' mother Cathy, she stated, "It makes you sick that something like this can happen, and you have no power."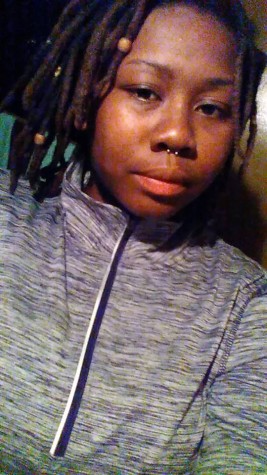 Jahnae Runnells, writer
My name is Jahnae. I am a Communications and Journalism here at Mesa College. This is my 2nd year here. I've always loved writing and speaking so it was...