San Diegans march for immigrants and refugees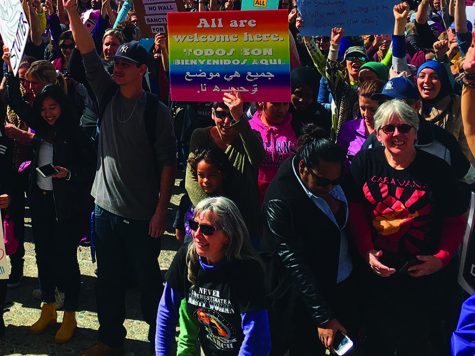 About 4,000 San Diegans from diverse backgrounds marched on Feb. 18, in solidarity with immigrants and refugees living within the county, and demanded Mayor Kevin Faulconer take action against President Trump's immigration policies.
The march began on the West side of the Waterfront park, and reached all the way to Edward J. Schwartz Federal Building where speeches and songs were delivered from activists and musicians motivating the crowd.
One of the speakers, Christian Ramirez, an immigrant from Tijuana and now the Human Rights Director for Alliance San Diego, an organization that provides immigrants legal assistance,and free classes and for those with questions regarding their immigration status. Ramirez mentioned that the number of immigrants wanting to get their citizenship has increased with the introduction of Trump's immigration policies, finding them terrifying
Also among the speakers were former Los Angeles Mayor Antonio R. Villaraigosa who is planning on running for governor of California in 2018, and San Diego City Council member David Alvarez who also has announced that he will run for county supervisor in 2020.
"We are demanding that Mayor Faulconer take indisputable action to make San Diego a sanctuary city for immigrants and refugees" said Mohamed M. Abdullah the coordinator of the march.
President Trump's executive order that threatens to deny federal funding to sanctuary cities makes it more difficult for Faulconer to take action, but according to research done by the Washington Post, Trump's executive order is unconstitutional because "The Supreme Court has repeatedly ruled that the federal government may not 'commandeer' state and local officials by compelling them to enforce federal law. Such violate the Tenth Amendment." Sanctuary cities in California such as Santa Clara and San Francisco have taken action and filed a suit against Trump's order.
"We are demanding that Mayor Faulconer endorses SB 54…which will prevent local law enforcement from collaborating with federal immigrant authorities." Abdullah continued.
The SB 54 bill was introduced by state Sen. Kevin De Leon, and aims to "prohibit state and local law enforcement agencies and school police and security departments from using resources to investigate, interrogate, detain, detect, or arrest persons from immigration enforcement purposes." It also states that immigrants are valuable and essential members of the California community since one in three Californians are foreign born or  have at least one immigrant parent.
People who attended the march were mostly immigrants or came from immigrant ancestors, although others came united to fight for their rights, holding sings that said "Love has no border," "Diversity makes US great" and enthusiastically shouting things like "No hate, no fear, immigrants are welcome here"
Activist San Diego, the organizers of the march mentioned on their Facebook event post that since San Diego is one of the biggest and busiest borders in the world, Faulconer would have to protect the hard working immigrants and refugees or he will have no political future in San Diego or California.
Another activist group, We Are One Foundation, has announced a rally at the San Ysidro border on March 25, to keep the cause going. The rally is being organized by concerned U.S. citizens, calling it a grassroots movement to build a bridge of unity and break down the walls of division, for more information you can visit their Facebook page.
About the Writer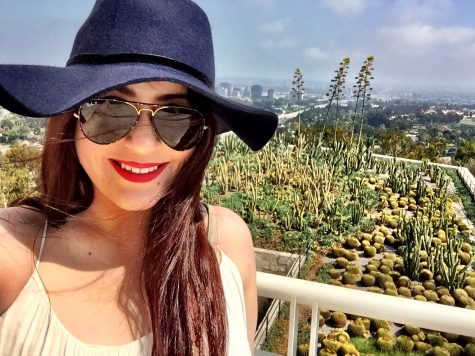 Diana Mora, Staff Writer/Photographer
Hello! my name is Diana Mora and it is my first semester writing for The Mesa Press, I'm doing my A.A. in Journalism hoping to transfer to San Diego State....