Trump-Russia connections keep emerging
Despite denials of contact with Russian officials from Trump administration
As of writing this, it has officially been 83 days of President Donald Trump in office and the media has been uncovering connections between the current administration and Russia since shortly after inauguration day.
The latest connection unveiled, as reported by The Washington Post, was a secret meeting put on by the monarchy of United Arab Emirates in January between Blackwater founder Erik Prince and "a Russian close to President Vladimir Putin," in order to establish a private line of communication between then President-elect Trump and Moscow. The Post also reports that Prince has not had any official roles in the Trump campaign or transition team, but did donate over $250,000 to his campaign and also happens to be the brother of education secretary, Betsy DeVos.
Throughout his campaign, Trump seemed to praise Putin, but denied any connections between them. In the middle of the Hillary Clinton email scandal last July, and only a week after the Democratic National Committee was hacked, Trump said, "I have nothing to do with Putin, I have never spoken to him. I don't know anything about him other than he will respect me," then seconds later he said, "Russia if you're listening, I hope you're able to find the 30,000 emails that are missing, I think you will probably be mightily rewarded by our press," The comment sparked outrage and has contributed to the creeping suspicion that something just isn't right.
The most public of all Trump-Russia connections would have to be the widely known personal relationship between secretary of state Rex Tillerson, and Putin. Tillerson is the former CEO of Exxonmobil, and according to Business Insider, had his first of several meetings with Putin in 1999, when discussing a business deal with Russian oil company Rosneft.
Paul Manafort, Trump's former campaign manager resigned from that position in August of 2016. This was shortly after The New York Times published a story that said handwritten ledgers from former President of Ukraine, Viktor Yanukovych, a supporter of Russia, had been found and showed secret payments made to Manafort.
On Feb. 13, Trump's then newly appointed National Security Adviser retired Lt Gen. Michael Flynn resigned amid reports from news outlets like CNN, who reported that he may have spoken about sanctions with Russian Ambassador Sergey Kislyak. In his resignation letter, he gave his reason, that he "inadvertently briefed the Vice President Elect and others with incomplete information regarding [his] phone calls with the Russian Ambassador."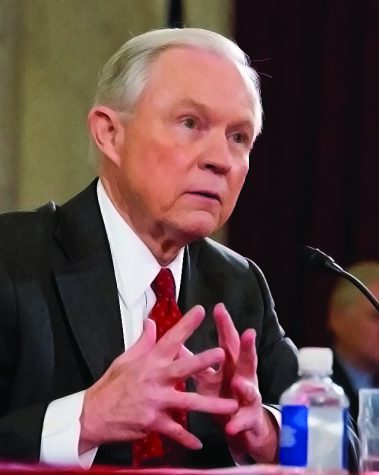 The next possible connection was brought into light by The Washington Post, who revealed in early March that attorney general Jeff Sessions, who said while under oath at his confirmation hearing, "I did not have communications with the Russians," met with Kislyak on two separate occasions in 2016, one of them being at the Republican National Convention.
The very next day, on Mar. 2, USA Today released a report that said two more Trump campaign officials also met with Kislyak at a diplomacy conference related to the RNC. This time J.D. Gordon and Carter Page were the ones named, but what USA Today pointed out that was odd about this meeting was not that it happened, but that it meant Trump campaign officials lied about not having contact with any Russian affiliates.
Sessions announced later that day that he would be recusing himself from any investigations involving the Trump campaign and Russia.
The New York Times reported early March that Trump's son in law and current senior adviser, Jared Kushner, also met with Kislyak, this time in December while with Flynn at Trump Tower. However, later in March, an article in the Boston Globe revealed that Kushner also met with Sergey N. Gorkov, the chief of Russian government-owned development bank, Vnesheconombank, who happens to be on the U.S. sanctions list.
Finally, on March 20, FBI director James Comey finally admits to the public, while testifying at a hearing before the House Intelligence Committee, that the FBI, "is investigating the Russian government's efforts to interfere in the 2016 presidential election," Details about the results of the investigation and when it will end are not known at this time.