Rolling Stone's credibility ruined?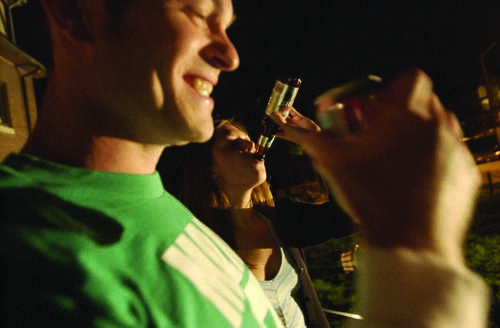 It was an article that was written with good intentions to bring awareness to sexual assaults on campus.
Rolling Stone published "A Rape on Campus," Nov. 19, 2014, detailing an account of an alleged brutal gang rape of a woman named Jackie during a party at a University of Virginia fraternity house.
The famous magazine attributed the University's failure responding to the allegations of the assault, as well as failing to investigate other past occurrences of alleged sexual assaults at the campus.
In the article, Jackie recounted the alleged gang rape story which happened her freshman year in Sept. 28, 2012. A fellow lifeguard named Drew from the university's aquatic center invited her to a fraternity party. At the party, Jackie was brought upstairs to a room where the lifeguard "coached" seven men as they raped her one by one. When she was asked what fraternity held the party Jackie confidently named Phi Kappa Psi.
It was not shortly after the article's release that the credibility of the story was questioned.
According to Rolling Stone's Managing Editor Will Dana, at the time the article was written, "Jackie said or did nothing to that made her, or Rolling Stone's editors and fact-checkers question her credibility."
However the writer of the story Sabrina Rubin Erdely questioned Jackie's credibility when she could not spell Drew's last name correctly, a person Jackie had told Erdely many times she "feared deeply."
Erdely told the Washington Post she had reached out multiple times to the fraternity to try and get a hold of the accused but failed to make contact with any of the men who acted in the alleged sexual assault. On the other hand, they were able to verify their "existence" by confirming with multiple friends of Jackie.
When the Washington Post reached out to Drew, he did acknowledge he did work at the aquatic center but he did not know Jackie very well and was not a part of Phi Kappa Psi.
The Post also said Phi Kappa Psi did not host "a date function or social event" during the weekend of Sept. 28, 2012.
Shortly after the article's credibility was questioned the Rolling Stone retracted their story. Dana issued a statement on the Rolling Stone website stating "In the face of new information, there now appear to be discrepancies in Jackie's account, and we have come to the conclusion that our trust in her was misplaced."
The Washington Post announced on April 6 that Phi Kappa Psi is filing a lawsuit against Rolling Stone for reckless reporting, citing that Erdely and Rolling Stone retracted their story, but failed to make an apology directly to the fraternity.
Where should Rolling Stone go from here? Will their credibility as a magazine be tarnished from this story? It seems as if both the writer and the editor are at fault for this story being published, however neither of them will be fired according to Rolling Stone, a decision that is not really understood. It is common knowlege as a journalist, if you screw up factual reporting, you are pretty much done.
If Erdely knew she could not verify key facts such as who Drew really was and confirming that an event actually went on that night, then the writer should have shelved the story. The magazine gets credit for taking responsibility for their misreporting, however that damage is already done.
What is troubling is there are legitimate cases of rape that do happen on campuses, and this may discourage those that may want to step forward with their story in fear that their story will not be properly credited. Rolling Stone's intentions were good in bringing light how colleges may sometimes overlook rape allegations and should investigate sexual violence issues more seriously, but their message was over-looked due to their lack of credibility in reporting the issue. Or even a worse; helped add to the stigma that is often accused in the media, that women sometime lie about rape. In the weeks to come, the magazine will have to face the consequences of their actions.