"Boss Baby" beats "Ghost in the Shell" in Box Office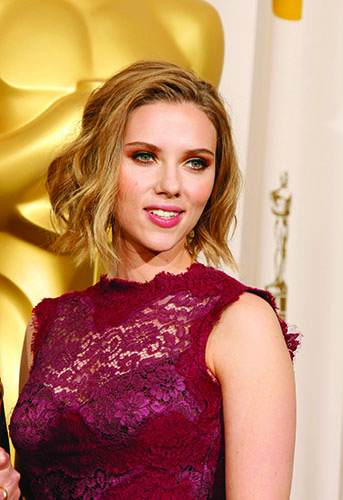 In the box office a movie about a boss baby was able to bring in more money than a movie with cultural appropriation in this month of March. According to boxofficemojo.com "Ghost in the Shell" made about $32,254,059 as of April 10th, with "Boss Baby" bringing in $89,436,806. Although cost of production and box-office success doesn't necessarily reflect just how good or entertaining these movies are, it is a representation of how many people decided to spend money to see these movies.
So here's the question, why did so many people choose a movie about a baby, voiced by Alec Baldwin, over an action packed movie starring Scarlett Johansson? The obvious answer could be more people wanted to take their kids out and see a heartfelt childrens movie. Maybe people are just sick of supporting cultural appropriation and the constant erasure, Hollywood involves itself with in the creation of its films.
Because of this rather large difference between profits in the box office, it is worth taking a close and objective look at the two films.
Regardless of trying to be objective while watching "Ghost in the Shell" the cultural appropriation and little moments of obvious westernization were not subtle enough to simply ignore. Some people who go and see this movie may not be aware that it's an adaptation of a Japanese anime from 1995, which was an adaptation of a manga series by Masamune Shirow, but it's obvious that this movie takes place in a futuristic Japan and is riddled with Japanese aesthetic. The character's played by Scarlett Johansson, Pilou Asbæk, Micheal Pitt, are cyber droids, specifically built to be weapons in again futuristic Japan, where the population today is more than 90 percent Japanese. Why would they build soldiers with westernized features? They would draw lots of attention and barely be able to get around without, of course, being spotted. So much for stealthy soldiers.
Not to mention that this movie only had one Japanese speaking character, who most honestly ended up being the coolest character, played by Takashi Kitano. The only character speaking Japanese was always answered back in english because most obviously, Johanson cannot speak Japanese. The most obvious reason for casting Johanson, was of course for more people to notice it especially with a beautiful and popular star such as Johansson. More recently with 'The Great Wall' coming out starring Matt Damon, how many times are we going to excuse this cultural appropriation, all for the purpose of media and public attention?
Although "Ghost in the Shell" had blatant appropriation by using all of Japanese culture, except for the people who created it, some credit should be given where credit is due. "Ghost in the Shell" did happen to be very entertaining and action packed. There was not many slow moments, although regardless of being entertained the moments of westernization were still too noticeable to look over.
"Boss Baby" on the other hand was incredibly light hearted and sweet, and took place in America, where plenty of representation can be seen and no cultures were infringed on- but that's kind of a no brainer. It was funny to both older and younger audiences and appealed to all ages. Perhaps when Hollywood starts running low on ideas, for whatever reasons, we see babies with brief cases who are involved in a corporation. However that is more favorable than jumping to make movies about other cultures ideas and creations, without allowing the actual people part of that culture to take part in the creation of them.