American tradition pardons guilty conscience, not turkeys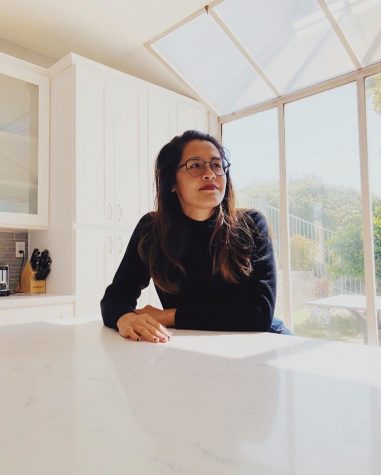 More stories from Renee Schmiedeberg
It's a brisk fall morning in Clinton, North Carolina, though you wouldn't know it from the windowless cement house you live in. The dude in the white suit comes out again, this time grabbing you and another guy from across the barn. You are both transported to various classrooms to be gawked at by school children in the name of agriculture and economy and then to the Willard Intercontinental Hotel in Washington D.C., where you will spend the night with a complete stranger, albeit someone who is going through the same thing as you.
The next day, you are loaded into a cage and driven the short distance from your luxurious hotel room to the White House Rose Garden, where you are once again gawked at, but this time alone, and on top of a table. The aliens around you laugh, shake—gobble.
Gobble, gobble, gobble.
It must be a bizarre experience to be chosen as the National Thanksgiving Turkey, one of two turkeys spared the fate of their approximately 46 million sisters and brothers every November. Who can hear that figure and not feel something? Not even the White House. The event is supposed to be a nice thing, everyone in historic pictures of the event—from JFK to hollering Reagan to dim-witted George W. Bush—looks at the chosen fowl endearingly. How wonderful! How kind to be spared the fate of my own Thanksgiving turkey!
Most people think it's a cute or weird American tradition. I'd call it more of a pardoning of America's conscience from needlessly slaughtering 46 million turkeys only to be cooked to a dry rag and drenched in gravy to make edible. (Admit it, the salad had more butter than that turkey.)
But there is nothing cute about the White House "pardoning" a couple of turkeys from execution, then a few days later eating one that didn't make the cut (but did make the other cut). It's hypocritical, and I don't even think it's completely lost on the American public.
So how exactly does the American public choose a turkey to not be killed? Why, they vote, of course! We are all about democracy here in the US! The National Turkey Federation's chairman chooses from a "presidential flock" the two best turkeys based on temperament and physical appearance. I'm guessing temperament is a factor because this turkey needs to be ready for fame. (Especially the kind of fame that involves standing on a table and then being sent to Virginia.) For 24 hours the American public is allowed to vote which turkey of the two shall be nameth National Thanksgiving Turkey. The duo is always named something after a food, this year was Bread and Butter, last year was Peas and Carrots, one year was Tater and Tots, and so on and so forth. This whole tradition of not eating an animal is awfully rife with gastronomical puns. They made JFK's pardoned turkey wear a huge sign that read "Good eating, Mr. President!" That's really messed up.
How does the American populace decide which turkey to vote for? My guess would be which turkey profile they like better. Their individual profiles give information such as weight, height, favorite music/band, favorite sport, gobble style, goals, etc. It makes me wonder, if they can notice the difference in a turkey's gobble style, why can't they let turkeys live?
After the arbitrary polling and pardoning is over, the National Thanksgiving Turkey and its alternate (the one that lost the vote) are transported to Virginia Tech University's exhibit of presidential turkey survivors, Gobbler's Rest. Not unlike the Victor's Village in the Hunger Games trilogy, the turkeys, having now fulfilled their American-granted duties, retire with the others that came before them—while the rest of the 46 million are systematically slaughtered. And while that happens, this pardoning of the turkey is supposed to paint the White House in a merciful light.
After some research, it is undeniable how close-knit turkeys are to America. In the 1940s, poultry farmers started gifting the birds to the white house, eventually leading to this tradition. Those farmers probably just wanted to sell some more dry-meat turkeys. The National Turkey Federation is always closely associated with Butterball, the holiday turkey megacorporation. In fact, a Butterball turkey farmer raised the chosen turkeys this year.
I take this tradition for what it is, a publicity stunt by "big turkey" that has been successful enough to become a White House tradition—under the guise of "serving justice," as uttered by CNN at this year's pardoning. Pass the gravy, Karen, because I'm going to need a lot for that dry humor you're serving me.
Leave a Comment
About the Contributor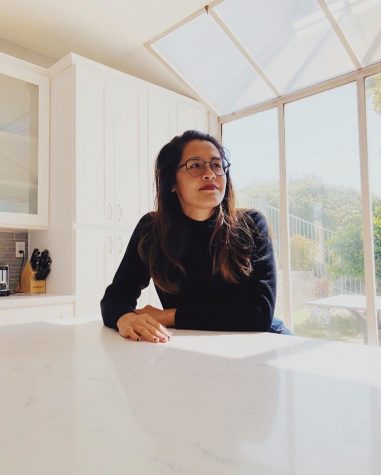 Renee Schmiedeberg, Editor-in-Chief
Renee is Co-Editor-in-Chief and Digital Editor of the Mesa Press. In addition to reporting, she produces the podcasts, videos and oversees the Facebook...