Women's Volleyball Expects to Win
Preparation for the Volleyball season began long before the fall semester. Since mid-July, Coach Lester has been leading practices for the Olympians through the summer volleyball course that her players enroll in. Before that, 6 of her returning players competed for the newly established Sand Volleyball team. Coming off last years Indoor Volleyball season, Lester describes it as, "One of our roughest seasons in about ten years," she has better expectations for this season than last. Considering they finished 3rd in conference last season, its fair to say the expectations are set high.
The Olympians started the season with a rough loss to El Camino. They were able to follow up the loss with back-to-back wins against Long Beach and Cuyamaca. They look forward to keeping their current streak going with a home match against Imperial Valley on September 18th at 5 PM.
This Olympians enter the season with ten Freshman so they will be relying heavily on the leadership and experience of the 2nd year players. Notably competing for Mesa College this year is transfer student from Boise State, Isabel Miller. The 6"1 sophomore enters the season with high expectations from her coach. Another transfer student looking to make an immediate impact this season is Mya Shannon-McGlothen, from Cyprus College. Returning from last season's squad is Kerena Madon whose competitive nature is expected to bring energy and life to the team this season. Lindsey Gordon, the team's setter from last season, is also returning this year and much of the success and leadership for this team will flow through her. Coach Lester believes that, "Having these transfers who are older brings the experience to our team and we just expect a lot out of them because they do have that experience."
Looking forward the Olympians have exciting matches against long time rival Grossmont College on October 9th, strong up and coming Mira Costa on October 14th, and Palomar on October 16th. Lucky enough for the Olympians, all of these crucial matches are at Mesa.
With a strong incoming freshman class and the return of key players and transfers to the team this year, Coach Lester expects a highly competitive squad. "This year I believe that we are stronger, we have more depth, and I think we are more mature mentally." The goal is clear; to win their conference and compete for the SoCal Regionals then ultimately the State Championships in December.
About the Writer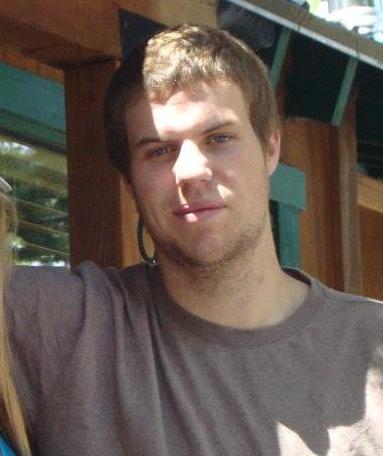 Jordan Cardy, Sports Writer
My name is Jordan Cardy, this will be my second semester with the Mesa Press. I enjoy sports and days spent at the beach.