Chargers Host DraftFest for Community
Hang on for a minute...we're trying to find some more stories you might like.
San Diego Chargers hosted the 2016 DraftFest at Qualcomm Stadium on Saturday, April 30. Not only was it a chance for fans to experience the draft first hand, but it was also an opportunity for fans to interact with new and former players. Perhaps the biggest treat may have been the appearance of Chargers number one draft pick, defensive end from Ohio State, Joey Bosa.
Bosa announced the fourth round pick to the fans as well as NFL Network live. Ironically, he welcomed his college teammate, linebacker Joshua Perry to the league and to the San Diego Chargers. Moments after the pick came in, overwhelmed with excitement, Bosa says, "When you say 'leader', this guys name [is] easily one of the first people that comes to my mind."
Chargers also carved out an opportunity for fans to snap photos and interview Bosa with open forum. When asked how it feels to be compared to Texans defensive end J.J. Watt, Bosa says with a humbled heart, "I think it's an honor to be compared to one of the best. J.J. is probably one of the best [defensive] ends on the planet right now."
In between picks, fans were able to socialize with others and partake in fun activities set up around the stadium. There were first hand season ticket opportunities, shopping in the team store located in the Chargers own locker room, Chargers Dog Draft presented by Petco where fans can adopt dogs from the Second Chance Dog Recue, Play 60 obstacle course for the kids, and radio station "Quarterback Training" game where you three-step drop in the quarterback position and throw a dart-pass into the hole cut out into the blow-up Antonio Gates hands.
Perhaps the most important part of the DraftFest was the opportunity to sign the petition to keep the Chargers in San Diego. It is no secret that the franchise was extremely close to packing up and moving up to Los Angeles in the quest for a new stadium. However, Chargers owner Dean Spanos has not given up on the City of San Diego. With petition booths in each corner of the stadium, Chargers encouraged everyone to participate in operation 'Keep the Chargers in San Diego'.
A few Chargers alumni players also came out to not only interact with the fans, but emphasize the importance of the Bolts staying here. San Diego Hall of Fame member, Charlie Joiner graced the stage and spoke to the fans about this long, yet important process, "San Diego is the best city in the world! Lets keep it a football town." Joiner was a former player and coach for the Bolts.
Former linebacker Steven Cooper also spoke on the matter, "We have to do everything we can to keep our Bolts here in San Diego." Alumni encouragement may have tremendously helped because fans lined up to sign the petitions all around the stadium.
Many current players popped up throughout the day including offensive guard D.J. Fluker, linebacker Denzel Perryman, special teamer Darrell Stuckey, strong safety Jahleel Addae, and nose tackle Sean Lissemore.
Every second of the DraftFest brought excitement to the Qualcomm Stadium atmosphere. For fans, it was just a taste for what is scheduled to unfold during the regular season.
Chargers completed the draft with new additions including Arkansas sticky fingered tight end Hunter Henry, USC versatile cornerback Max Tuerk, Akron speedy offensive linebacker Jatavis Brown, needle-point accurate Texas A&M punter Drew Kaser, Wisconsin fullback and little brother of J.J. Watt, Derek Watt, and Michigan St versatile guard Donovan Clark.
With all the draft and free agency additions, Chargers fans can only anticipate the offseason greatness unfold in regular season due time.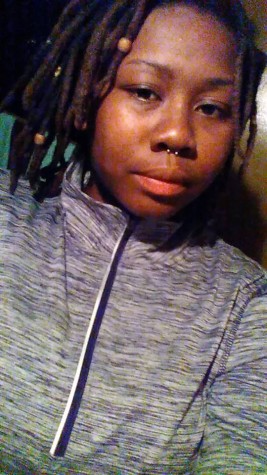 Jahnae Runnells, writer
My name is Jahnae. I am a Communications and Journalism here at Mesa College. This is my 2nd year here. I've always loved writing and speaking so it was...