Conference Champions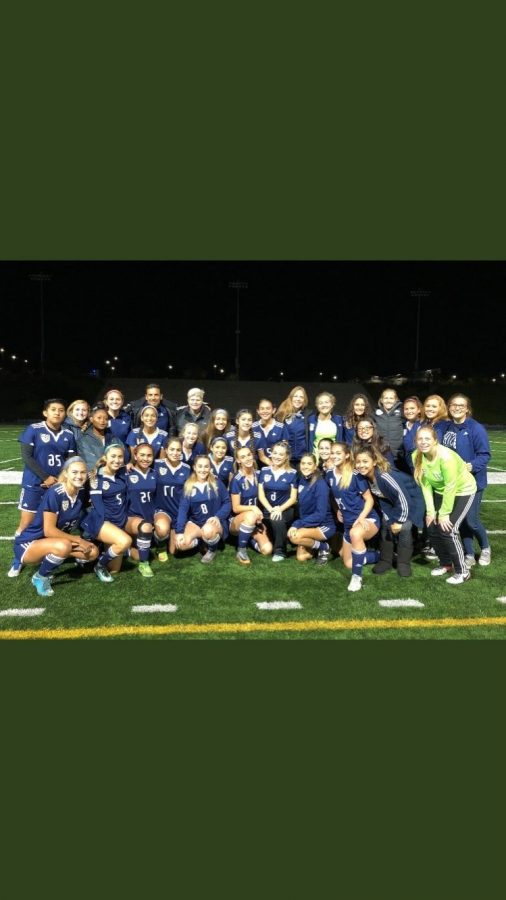 The Mesa Women's soccer team is on a hot winning streak, having won the last four games of the season, ending there last regular season game at home versus Imperial valley who is (0-7)  .
The San Diego Mesa College Women's soccer team is (13-4) overall and (7-1) in conference versus San diego city college who is (6-12) overall and (3-5) in conference under the lights tuesday, for an across town battle.
During the second half the Olympians started with a dominating possession lead by #21 Amber Reinhart with 20 yard shot into the back of the net with a few minutes left in the game. Powered forward Ana Sofia Salas #17 also scored leading the Olympians 2-0 before half time.
During the second half, the Olympians opened up with three back to back goals from  Ana Sofia Salasz and Madison Cosgrove. The two players lead the team in goals this season.The Olympians continued to take over the game in the second half, finding ways to put a ending on the san diego women's soccer team. The olympians ended the game with a 7-0 victory.
I asked coach "Todd Curran" how he felt about the win and the girls continue their streak, he stated "I'm very happy four these young ladies they deserve it, and all he asked for them is to finish confrence strong". Friday Nov,13 the Olympians  won the pacific coast athletic conference south division championship for the 5th consecutive year beating Imperial valley with a final score 9-0.
The Olympian's  finish this year (8-1) in conference and (14-4) in the regular season. They are now getting prepared for the southern california regional playoffs, which would be announced later on today who they are facing.