Mesa Olympians lose on the road against the Grossmont Griffins
When you are free on a Friday night, your best option is to attend a local college basketball game- in this case the game to watch was the esteemed San Diego Mesa Olympians against Grossmont College. The Olympians are now in the second round of conference games and based off of the first time they played Grossmont, which ended in defeat, 65-63, they were looking for redemption.
The Olympians started out strong, playing in unison, and attacking the basket with grace. At halftime, Grossmont had the lead, 35-32, and you could smell a comeback in the air. Slowly but surely, Mesa started to miss necessary three-point shots, drawing fouls, and handing over crucial points to the Griffins on the free-throw line. After a long, fought battle, the final score was 79-72 Grossmont.
Head coach, Travis Nichols saw potential in this team early on and had high hopes they would be great. As of right now, he can only describe the season as hopeful. "We started off hopeful, right now were going backwards within what he had planned for the guys, but I have hope that after this loss tonight that were going to turn it around." Coach Nichols was reluctant in sharing that defense is their weakness. "We struggle with playing as a team defensive wise. Our defensive presence is sometimes there and sometimes is not."
Upon leaving the locker room after a depressing team huddle, it seemed to be the only time to get a chance to speak with some of tonight's key players. Sophomore guard, Morrie Neeley, had a career high of 31 points, and added to the stat sheet 4 steals and 5 rebounds. When asked if there was anything he or the team needed to improve on for next week's game and he said, "The team needs to play better team defense and I need to play better defense all around." Following that was the opportunity to speak with Freshman guard, Perry Davis, who had 12 points, 3 assists, and 5 defensive rebounds. Davis agreed that as a team, they needed to hustle more on defense, if they are going to be a team to beat. "We need to execute better as a team, play harder on the defensive end and bring more energy to the game."
With defense being their main focus going forward, the Olympians are eager for their next few games, including a big matchup against the San Diego City College Knights on February 16. Until then its encouraged for fans to come out and support the Men's Basketball team at their next home game on February 9 at 7 p.m. against Cuyamaca College.
About the Contributors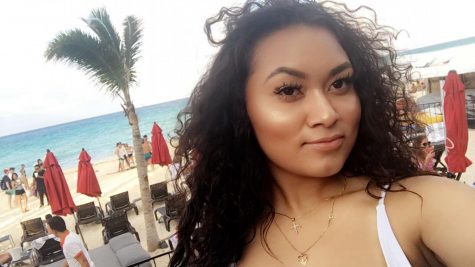 Siera Matthews, Sports Writer/Staff Writer
Siera is a 20-year old full time student majoring in Journalism with a specific interest in Broadcast Journalism. Since this is her last semester at San...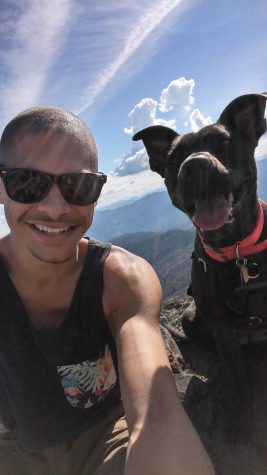 Robert Hatchett, Staff Writer/Photo Editor
Robert is a 25 year-old San Diego native with a passion for music, astronomy and hikes with his dog. His obsession with journalism began with watching...