Olympians lose their last home game of the 2017-2018 season
With the opportunity to clinch a two-game win streak, the Olympians let victory slip through their hands, being defeated by the Southwestern Jaguars, 68-66.
Last night's game against the Jaguars was intensely satisfying. Both teams made incredible plays offensively with tight defensive formations. Unfortunately, the San Diego Mesa Olympians lost their last home game of the season. In the first half, the Olympians appeared confident in their shots, with little to no turnovers and all around good ball movement. Although the score was 21-30 Southwestern within the first 5 minutes, it was still too early to call the game. For every jump shot and layup the Jaguars made, the Olympians answered back. It was a close game throughout the final quarter, and within the last seconds of the game Sophomore guard Austin Henderson had the ball and threw it away on a bad pass as the last buzzer rang. It was a devastating and puzzling sight to see.
Among those eager to win this game was Freshman forward, Milan Porter. After playing an impressive game, he still believes he could've done better. "I lacked confidence in the beginning of the season and I wished I would've been as confident as I am now throughout the whole season." Porter also shared that despite the loss, the team has made key improvements on their defense- something in which they struggled with. "I think we have improved on our defense. We still aren't executing every single play, but we've definitely improved a lot."
Alongside Porter was Freshman guard, Desmond Shelby. When asked about what challenges he expected to face this game, he said, "None. We should've won this game." Although still in disbelief about the loss, Shelby was reluctant in sharing that in the off season he intends on getting bigger, stronger and more under control, so he can contribute more so they don't have to experience this kind of loss again.
As a coach, losing is tough because it's easy to tell where you went wrong. For Coach Nichols, he knows exactly where he needs to make adjustments. When asked what his biggest priority for next season is, he said "heavy recruiting". The Olympians are expected to lose 3 sophomores after this season and Coach Nichols is confident that with the right reinforcements, fans are in store for an entirely new Olympian basketball program. Until then, the Olympians last game of the season is February 16 at 7 p.m. against the San Diego City College Knights.
About the Contributors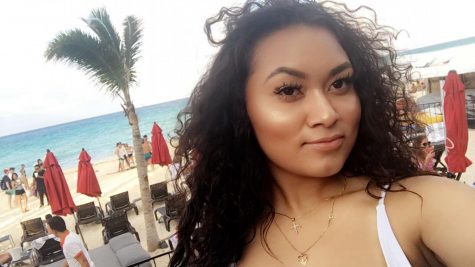 Siera Matthews, Sports Writer/Staff Writer
Siera is a 20-year old full time student majoring in Journalism with a specific interest in Broadcast Journalism. Since this is her last semester at San...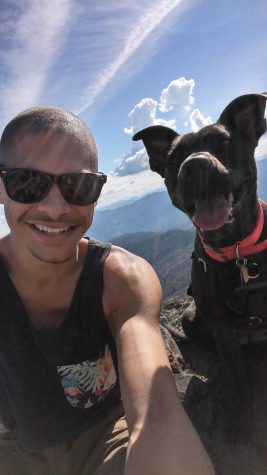 Robert Hatchett, Staff Writer/Photo Editor
Robert is a 25 year-old San Diego native with a passion for music, astronomy and hikes with his dog. His obsession with journalism began with watching...