Mesa College drops the ball on close match-up against Imperial Valley
Although it was a close match and could have swung in either teams favor, the women's tennis team lost their match March 1 at home against the Imperial Valley Arabs 6-3.
Olympians No. 1 Mikayla Hatzopolus and No. 2  Helena Secrest picked up wins in both their singles, as well as their doubles competition, in dominant fashion, just like Venus and Serena Williams would do at Wimbledon. Even more impressive was that Hatzopolus managed to prevent Imperial Valley's No. 1 Stacey Bendenillio from even scoring a single set during their individual match.
"To win (6-0), (6-0) is huge," head coach Nick Szyndlar said about his star athlete.
Hatzopolus has been playing tennis competitively since the 8th grade, only taking off the last six months and returning to the court this season.
"I think I played pretty well, just stayed consistent and let her make all the mistakes first before me," Hatzopolus said. "I just focused and played my game. Didn't let her dictate my shots."
Szyndlar did seem optimistic about his team after the loss where he mentioned, "I think the biggest thing for these girls is learning how to compete. It's not just about tennis balls and being able to swing a racket. It's about finding yourself in those competitive moments and those bigger moments and being able to step up to the plate and offer yourself and see what you're made of to a degree. I think some of these girls [are] walking away with frustrations and some tears but I think the second time we play this team it's a different result and a result in our favor."
The women's team head up to Mt. San Jacinto on March 6 before coming back home to face San Diego City College March 8.
About the Contributor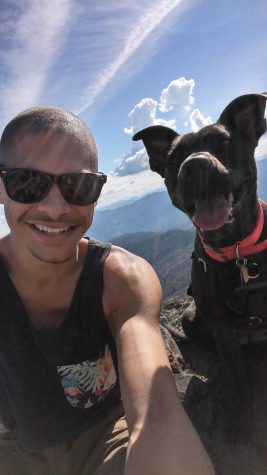 Robert Hatchett, Staff Writer/Photo Editor
Robert is a 25 year-old San Diego native with a passion for music, astronomy and hikes with his dog. His obsession with journalism began with watching...