Olympians Suffer Road Loss to Jags in Season Opener 27 – 10.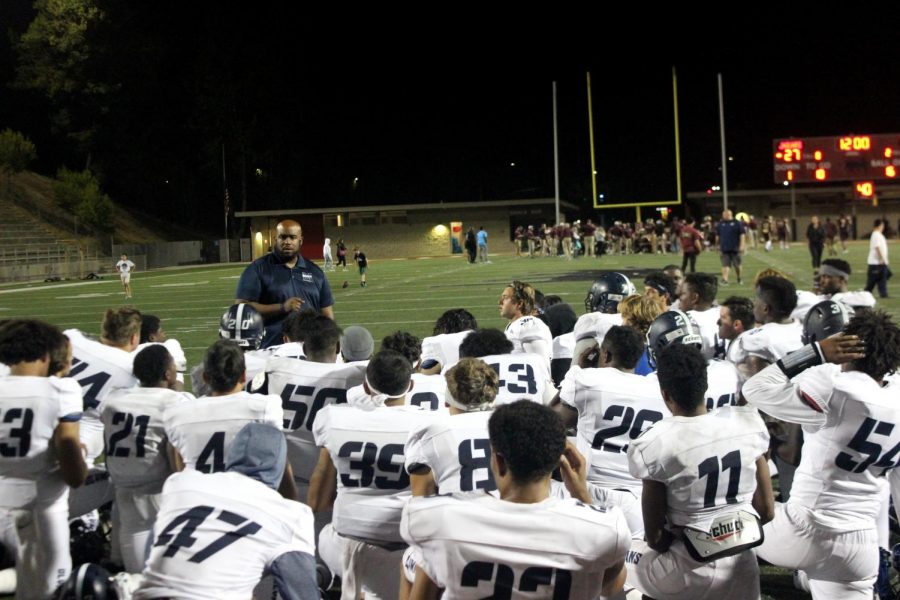 The Olympians of Mesa College etched in their first loss of the season on Saturday night, Sept. 1st, falling to the hardened Southwestern  Jaguars defense at DeVore Stadium.
The game opened with each team swapping possessions numerous times, neither able to gain much of any traction in terms offensively. It was a defensive stalemate, and the next hour, it would remain that way. For the better half of the first quarter, the numbers on the clock seemed to be stuck in time. Every play seemed to be met with sound of a blowing whistle, chalking up one penalty after another, with both teams taking part in the ceremony.
As the sun began to set, with 4:43 remaining on the clock in the first quarter, the Jaguars pounced, their first attack lead by running back #28 DeAndre Daniels, whose feet found flame, busting off a 63 yard run, and the game's first touchdown.
After a quick touch back, Mesa started their follow possession with a 1st and 10 at their own 20 yard line, but were unable to match the Jaguars ferocity. The Olympians instead, responded with their first throw being an interception, one that was returned 19 yards to the goaline. The very next play, and with 4:31 left in the first quarter, running back DeAndre Daniels greeted the end zone for his second time of the night, less than fifteen seconds after his last. With the second touchdown in the books, the fourteen point deficit became too much for the Mesa Olympians to overcome.
Early into the second quarter, as the nights of the stadium lit up, Southwestern wide receiver Paden Hazuga would sink the Jaguars claws even deeper into the Olympians, catching a pass that went for an over 40 yard touchdown run.
At half time, the score sent Mesa into the locker room scoreless, and down 21.
The Olympians attempt to rally after half time was short lived. Though they were able to put their first touchdown of the game on the boards, using a wildcat formation run at the goal line, it would be their last of the night.
The game ended with Southwestern's defense snuffing out most of what Mesa had to offer for the night, sending them home with a 27 – 10 defeat.
The Mesa Olympians will look to battle back by getting their first win of the season at home, when they face Golden West at 6 p.m. on Saturday, Sept. 8th.
About the Contributor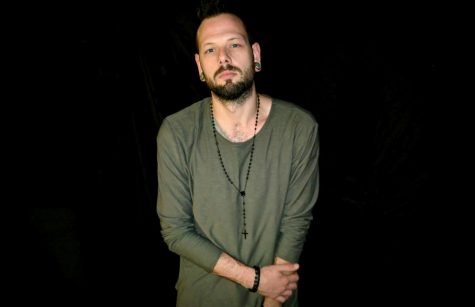 Isaiah Opatz, Staff Writer
Isaiah Opatz is a Music Producer, Musical Artist, Film Maker, and aspiring Screenwriter and Novelist. He lives in San Diego, CA with his wife and their...